Contrary to popular belief, all makeup doesn't kill the moisture of your beautiful skin. Now more and more people are being conscious of what they are applying to their skin. Keeping all these in mind, Inglot has launched its hydrated pressed powder; FS stay hydrated pressed powder so that you can wear makeup without any worries.
Not only this pressed powder keeps the moisture of your skin intact, but it also prevents the skin from drying out. By covering tiny imperfections, this will give you an even skin tone that looks natural and minimal. Now you won't have to depend on editing tools for a poreless selfie. The diamond dust will add a radiant glow to the skin by reflecting the light like diamonds.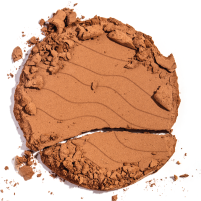 BY COVERING TINY IMPERFECTIONS, THIS WILL GIVE YOU AN EVEN SKIN TONE THAT LOOKS NATURAL AND MINIMAL. NOW YOU WON'T HAVE TO DEPEND ON EDITING TOOLS FOR A PORELESS SELFIE. THE DIAMOND DUST WILL ADD A RADIANT GLOW TO THE SKIN BY REFLECTING THE LIGHT LIKE DIAMONDS.
Ingredients like emollients that create a protective shield on the skin, it is a perfect match for anyone who is looking to prevent moisture from evaporating. Biosaccharide improves the feel of the formula, providing a soft and rich touch.
Even though it's a perfect suit for dry skin, people with oily and combination skin can also benefit from this product. It will give you a more natural look by optically smoothing out your skin texture.
So why wait anymore? Visit their stores and choose your perfect match from their wide variety of hydrated pressed powder shade range.
INGLOT Bangladesh
Dhaka:
Bashundhara City, Jamuna Future Park,
Splash Fashions Bangladesh At Jamuna Future Park
Banani, Baily Road, Mirpur
Chattogram:
Khulshi Town Center
www.inglotbangladesh.com