Established in 2007, Eskay Decor is the sum of experience accumulated through the years by its Creative Director, Saimul Karim. The suavely-dressed man understands that efficiency and communication are critical to any successful project, and is adept at working with his clients to materialise their vision into high impact results.
His passion lies in all things design. From managing grandeur events to pulling off sleek interior designs, Saimul can do it all. Believing that every project is unique and individual, the creative director of Eskay Decor has amassed loyal customers over the years.
The self-sufficient man started freelance event management since he was in 12 grade. A few years down the line Saimul was introduced to the realm of designing through his designer and choreographer friends. Before he knew it, his talents were recognised, and he was recruited by a store specialising in décor.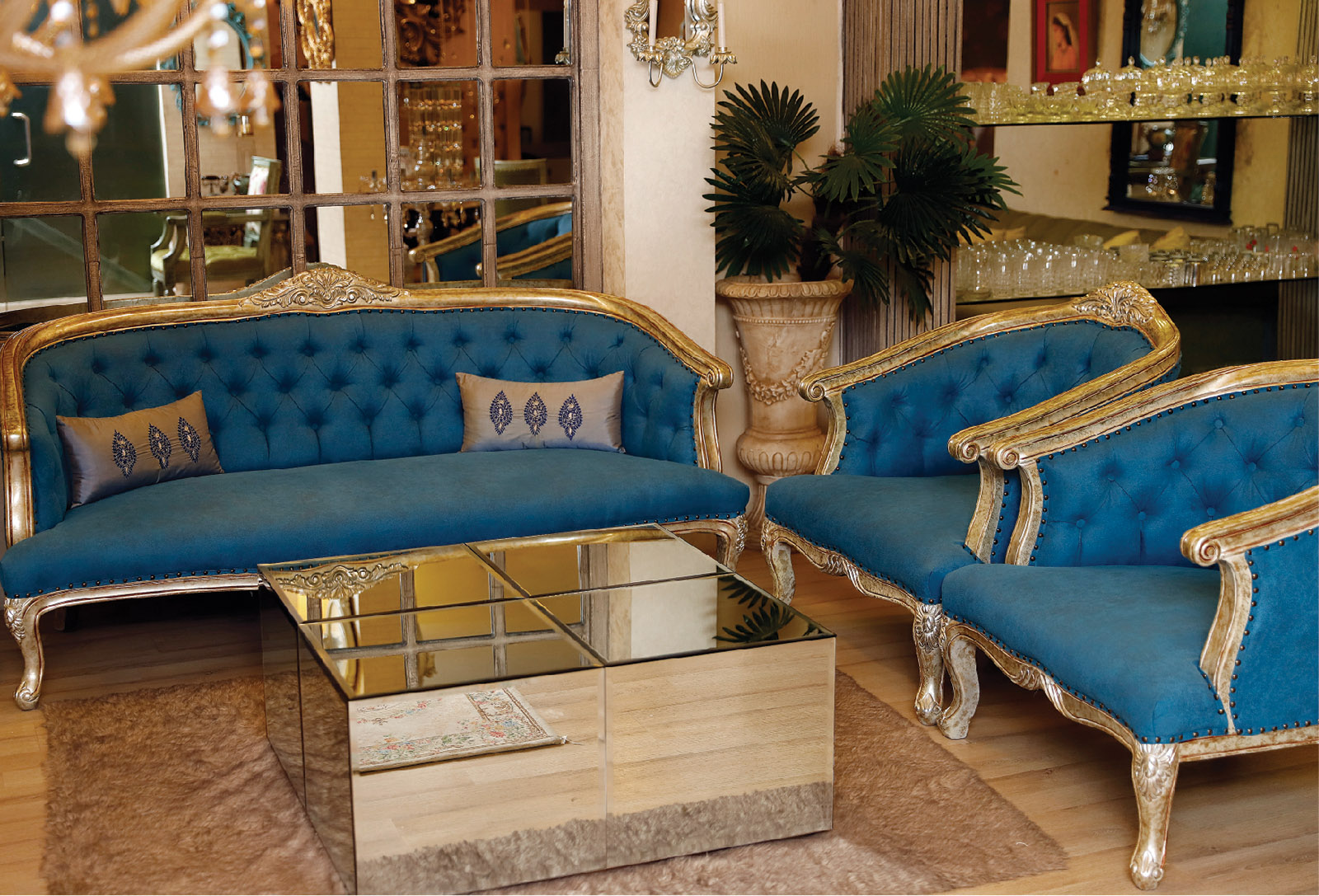 In that chapter of his life, the persevering man decided to get a diploma in architectural design to increase his employability. Soon after that, his brainchild, Eskay Decor began its journey from a small garage. Later, in a matter of a few months of establishing Eskay, Saimul started to do what he does best, and the rest is history.
Now, Eskay Decor, being one of the most well known interior decor stores, is on the top of the list for many in the capital. The store has several combined themes that will help its clients to choose exactly what they envisioned for their abode. This includes popular trends that mix contemporary and fusion, mirrored furniture, antique and Victorian themed, and even tufted clothing.

The store comprises of furniture and decors with bold, bright colours. Saimul believes that in order to create something you are proud, one needs to invest time, have a thick skin and patience. "To this day, I oversee my projects. Some might dub me a micro-manager, and I am okay with that. I do it for my craft and to ensure the satisfaction of my clients," Saimul adds.
He firmly believes that whatever your career may be, if you have your basics right, nothing can stop you. "One must know to embrace the change and learn new things. It is my motto and has always enabled me to ensure my desired growth," Saimul concludes.