Commemorating Abinta Kabir, a patriot with heart of gold and the inspiration behind Abinta Kabir Foundation (AKF). 
Three years since Bangladesh experienced the most tragic night that bought the entire country to a standstill. We all watched on, as a radical militant group took 22 innocent lives in a popular cafe in Dhaka City. In the midst of this gut-wrenching chaos, we lost our dear Abinta, a gentle and caring Bangladeshi soul, who had the dream to come back and contribute to the advancement of her country. She was visiting her family & friends in Bangladesh after a successful year at Oxford College of Emory University in the USA.
Abinta Kabir was a budding philanthropist and a true Bangladeshi patriot. In her journals and writings, she would always mention her duty to help the less fortunate people of her beloved motherland. She dreamt of coming home one day and help give a voice to those who didn't have space for it, especially women and children. In one of her monologues written during the freshman seminar in college, she wrote, "I believe that it is my responsibility as a Bangladeshi to help those in need." She went on writing "I aim to help those around me and give back to the people of my country who are suffering from poverty and hunger."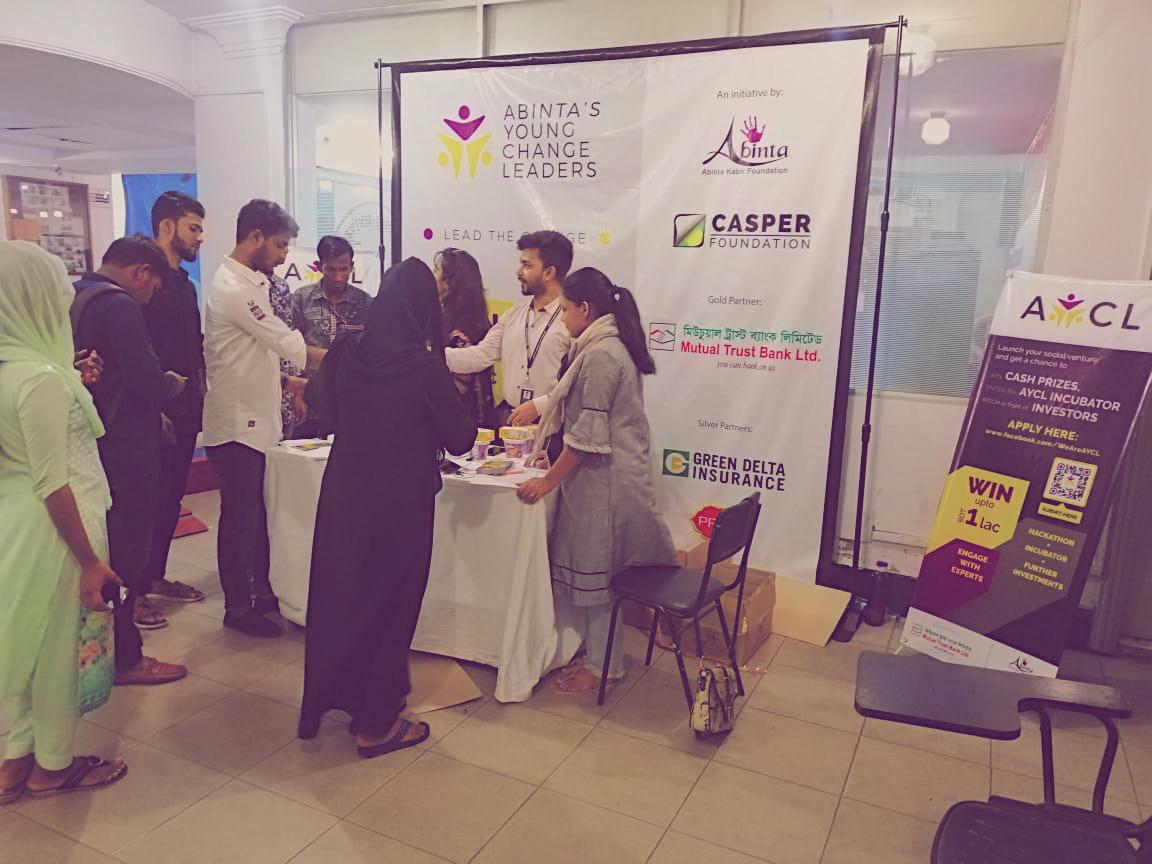 To follow her dreams, her mother founded Abinta Kabir Foundation (AKF), a non-government, nonprofit, voluntary social welfare organization. The Foundation aims to touch all her footsteps and aspires to initiate projects that Abinta, herself, wanted to realize. Ever since its inception back in March 2017, Abinta Kabir Foundation has been working towards turning such tremendous grief into inspiration and strength. During her adolescent days, Abinta volunteered and worked with acid victims through the Acid Survivors Foundation. Since 2017, the Foundation has been a constant donor of Pressure Garments and an ardent supporter of Acid Survivors Foundation. She regularly volunteered for Habitat for Humanity, Bangladesh. For this reason, the Foundation collaborated with Habitat and had successfully completed building 12 brand new homes for underprivileged communities in the Kaliganj area by early 2018.
Abinta always believed that in order to impact a family the mother and child would have to be educated simultaneously. She dreamt to open a school for underprivileged girls in the country, where they would get free education and facilities. This year, on the 5th of July, the Abinta Kabir Foundation School is going to complete its second successful year! The school is serving 80 underprivileged girls and giving their dreams a second chance in life.
"I AIM TO HELP THOSE AROUND ME AND GIVE BACK TO THE PEOPLE OF MY COUNTRY WHO ARE SUFFERING FROM POVERTY AND HUNGER."
Abinta's passion for art, culture, and the Bangladeshi tradition was also a source of inspiration. Much of her affection towards her Bangladeshi traditions and cultures was inherited from her mother and family. Due to this, her grandmother established Abinta Gallery of Fine Arts back in 2017, formerly known as Athena Gallery of Fine Arts. The gallery promotes local artists and artistry and provides them a platform to exhibit their artwork, installations, and paintings in this modern gallery.
She also believed that her generation is the one that would step forward and become the social changemakers of tomorrow. In her own words, "I am the generation that is supposed to help the nation grow; I have to try my best to do what I can for my community". Keeping this principle in mind, this year, the Foundation has developed a Youth Development Program called Abinta's Young Change Leaders. The objective of this program is to create a platform for early-stage social entrepreneurs and give them access to a Hackathon Competition, Incubation Assistance along with a co-working space for six months, and avenues for further investments.
Time heals and makes us stronger. As we grow, we want to celebrate the life of our beloved Founder, Abinta Kabir. She will always remain in all the work the Foundation does and aspires to do in the future. We hope that her story will inspire a new generation of changemakers.
*Photographs: Courtesy