In recent times, there has been a surge in the number of successful homegrown labels Dhaka has seen, and perhaps the most unique out of all of these brands is Monroe. The brainchild of two best friends, Monroe adds new meaning the concept of style and substance.
Primarily focusing on "Khussas", a traditional footwear popular in South Asia, their products are in a league of their own and are as stylish as they are comfortable. This can be attributed to the fact both the owners bring a world of expertise from their respective fields. Badria studied shoe designing in Canada, and Sahar has been a fashion designer for the past 7 years and is also the owner of her own label called Sahar Rahman Couture. Monroe is a strong representation of both of their talents. Monroe started off in 2017 and till date is the first and only designer footwear in Bangladesh. So, what made these two friends combine their talents? According to Sahar, there is an age-old notion among Bangladeshis that products from India and Pakistan and are better than local ones. "People go to Kolkata/Pakistan all the time to shop but why should we spend our money there where as the local market has international quality items?" elaborated Sahar. Badri further explained that unlike most local brands, all of their products are made in Bangladesh from scratch. "Our products are handmade in Bangladesh with love and that is why we market our products that way using hashtags like 'handmadeinlove' and 'madeinbangladesh'," added Sahar.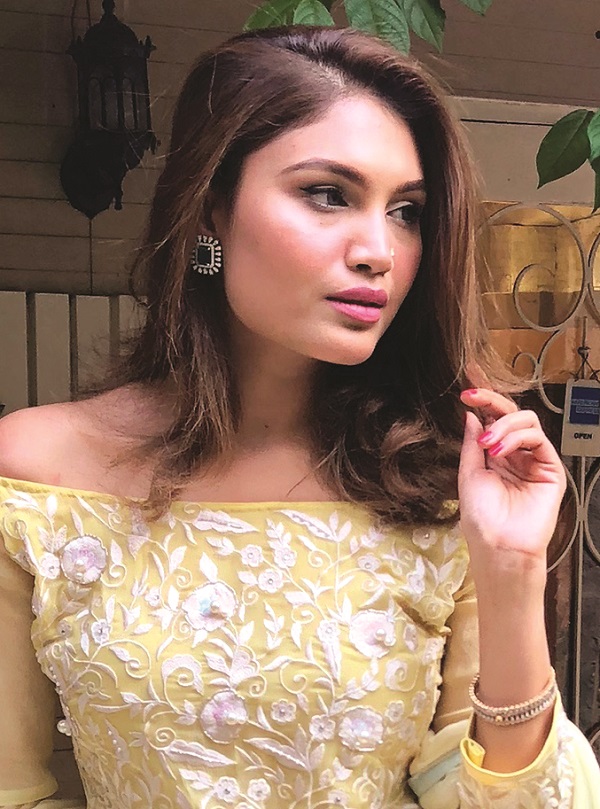 The base of each Khussa is made of leather, as for the top, Badria and Sahar try to experiment with different materials. "The base is 100% leather but for the upper portion, we use various materials starting from velvet to catan to even raw silk," stated Badria. Each shoe takes at least four to five days to make due to their intricate designs. "Designing comes naturally to me and over the years, I have developed an understanding of the market. We train our employees ourselves and we were overwhelmed by how eager local artisans are to learn about detailing and finishing," elaborated Sahar. Each of their products have a unique design but it's the comfort that truly make them standout. This is where Badria's expertise kicks in, "Khussas are generally beautiful but they can be painful and uncomfortable to wear. We were the first to introduce a ballerina structure to our shoes making them not only stylish but enjoyable to wear," she explained.
In short, Monroe's products are the complete package and they have received enormous response. Their khussas are versatile enough to be worn with any kind of outfits, be it traditional or Western. They are also comfortable enough to be worn to work and also one's daily life. Monroe was also the first Bangladeshi brand to go to an international show in Dubai and they simply captivated audiences with their products. The hype is as real as it gets. Although things are going extremely well, Monroe still faces a few challenges, "Our main challenge is people's knack of choosing foreign products over local ones. That will probably take some time to change. However, I believe if a product is unique and eye-catching, people will get attracted to it anyway," stated Sahar. Social media is also playing a huge role in their growth as more people are aware of the quality products that are available in Bangladesh. The new generation also plays a key role as the kind of exposure they are getting means they appreciate homegrown labels more than their predecessors. The future looks bright indeed for Monroe and they have started to expand their product lines by introducing Kolapuris and other footwears. "We want to introduce more products in the future. We really want to make bags and other such accessories provided that they can be produced in Bangladesh," added Badria. They want to expand their line and eventually go international and given their expertise and passion, the sky is the limit!
Visit Monroe's Facebook page to stay updated with their latest products!