I believe, at some point or another, we have wondered how it would be to travel with our favorites celebrities. I can't be the only one who scrolls through a celebrity's' Insta feed thinking, ''we would have gone scuba diving if I was with her in this Dubai trip.'' Even though it seems like a far cry but there is no harm in just imagining how fun a trip with your favorite celebrity would be. So shall we begin?
Aries: Jennifer Lawrence
You are carefree and love to live life to the fullest. So does the stunning Jennifer Lawrence. The combination of her goof and your sarcasm will make the trip to remember for life.
Taurus: Taylor Swift
You like the finer things in life and also like to keep the elegance intact. Keeping these traits in mind, Taylor Swift is your soulmate when it comes to travelling. Exploring the fanciest places together will be a lot of fun for you two.
Gemini: Kareena Kapoor
As a Gemini, you are the master of keeping the mystery alive. Unlike everyone around you, you don't over share every detail of your life. The diva of Bollywood, Kareena Kapoor Khan also likes to keep people guessing. While you are on a trip with her, you wouldn't have to worry about taking the perfect 'food porn' instashot.
Cancer: Ellen DeGeneres
For the warm hearted Cancer, Ellen DeGeneres is the dream travel partner. Imagine how much fun you will have while doing good for others.
Leo: Lady Gaga
No, it's not the obvious 'Leo'nardo DiCaprio. For your larger than life personality, Lady Gaga would be the perfect match. Finally someone who would wear a fur jacket for hiking.
Virgo: Parineeti Chopra
For the down to earth Virgo, everything works just fine. To enjoy a weekend on the road, Parineeti Chopra is the one for you. No drama, no worrying over makeup. Just the two of you enjoying the simple things of life.
Libra: Selena Gomez
For the sweet and nurturing Libra, Selena Gomez is the answer to your travel buddy prayers. You'll have the best time together, walking by the beach and admiring the beauty of nature.
Scorpio:  Miley Cyrus
You don't take life too seriously. Neither does Miley Cyrus. With the presence of you two, even the simplest trips will turn into super fun.
Sagittarius: Salman Khan
You are the most unpredictable friend of the group. Your trips are made in a span of an hour and you are all set to explore the world. To match your unpredictable nature, Salman Khan is the best companion for you.
Capricorn: Kim Kardashian
Chic is the middle name of the Capricorn. You like to make heads turn. So does the queen of glamour, Kim Kardashian. But stay prepared to get some stares down the alley.
Aquarius: Amir Khan
Aquarians are perfections. They like everything done to perfection. So to plan a PERFECT holiday, leave everything to Mr. Perfectionist of Bollywood, Amir Khan. Finally someone who gets why unzipped bags make you nauseous.
Pisces: Raba Khan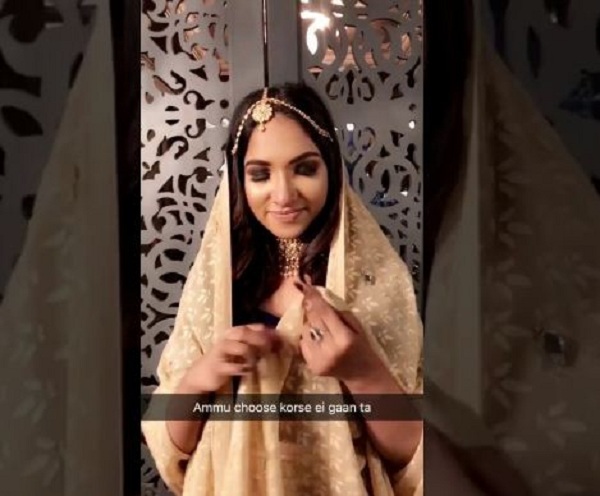 For the most chilled out and fun loving zodiac sign, our very own Raba Khan is the go to travel partner. With all those hilarious snap stories and endless selfies, all the evidences of your fun trip would be stored in your phone gallery forever.