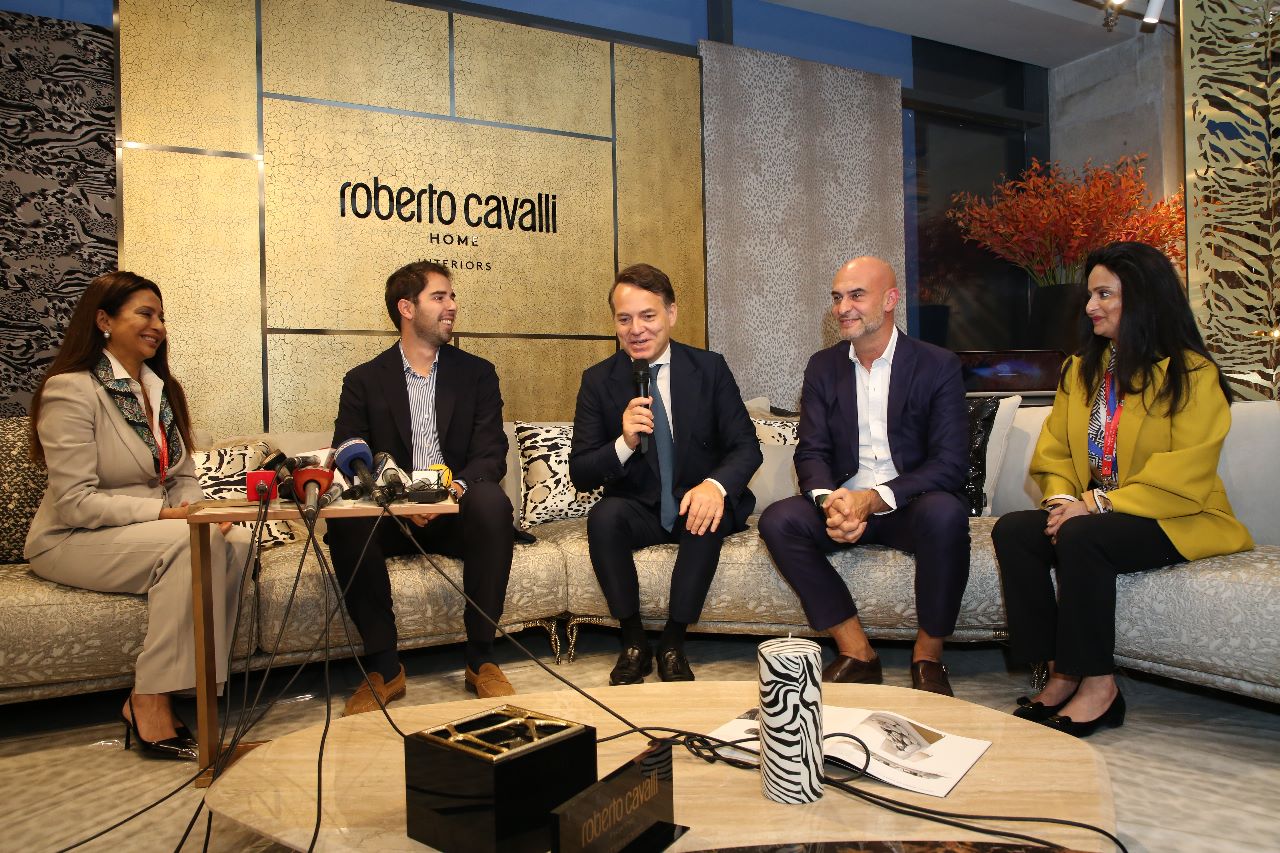 Today at the official launching event held at the new showroom of Renaissance Decor Limited at Level 5, Plot 76, Road 11, Banani, THREE of the world's renowned Designed Brands were officially inaugurated by H.E. Enrico Nunziata, Italian Ambassador to Bangladesh as Chief Guest, along with Mr. Federico Brambilla and Mr. Roberto Curati, as Special Guests representing Roberto Cavalli Home Interiors, ETRO Home Interiors, and Gianfranco Ferré Home brands on behalf of ONIRO Group srl.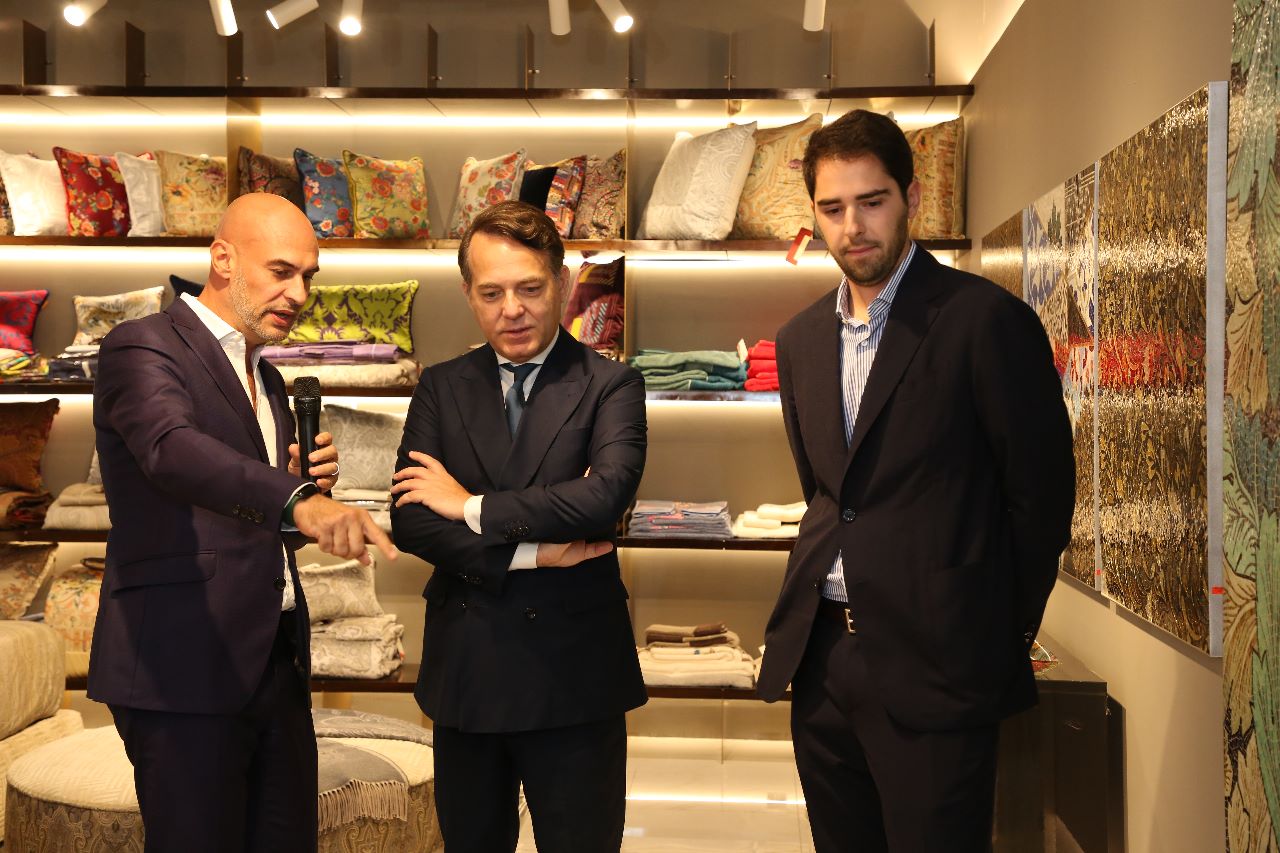 "It's truly an honour and privilege to be part of this launching ceremony at Renaissance Decor Limited. The company made a remarkable journey in the last 8 years, bringing over 40 Italian manufacturers and brands to Bangladesh. Renaissance Decor has definitely created a world class stage in this showroom where a walk-in customer or even an architect will be mesmerized. Renaissance's aspiration is to build the demand in the local market for high quality furniture. I am confident that a joint collaboration could start in the near future with various Italian companies. It would create new job opportunities and would increase export from Bangladesh of upscale furniture. With utmost pleasure, I announce the inauguration of the showroom and launching of Made in Italy brands: Roberto Cavalli Home Interiors, ETRO Home Interiors and Gianfranco Ferré Home in Bangladesh." H.E. Enrico Nunziata said.
"We are proud to be represented by Renaissance Decor as our official exclusive dealer in Bangladesh. We believe Renaissance's strength lies in product knowledge and a management structure where the entire Sales and Design Team has the ability to offer bespoke interior design for home and commercial projects, according to the furniture and material selection that serves best the needs of their client. This allows a unique depth of vision. Which becomes a value." Brambilla said.
"Over the last few years Renaissance Decor has demonstrated value and trust in our brand partnerships. We are confident in their ability to promote these world class, Made in Italy brands in Bangladesh. The arrival of these prestigious brands has enhanced Bangladesh's image globally as an emerging market for fashion and design." Curati added.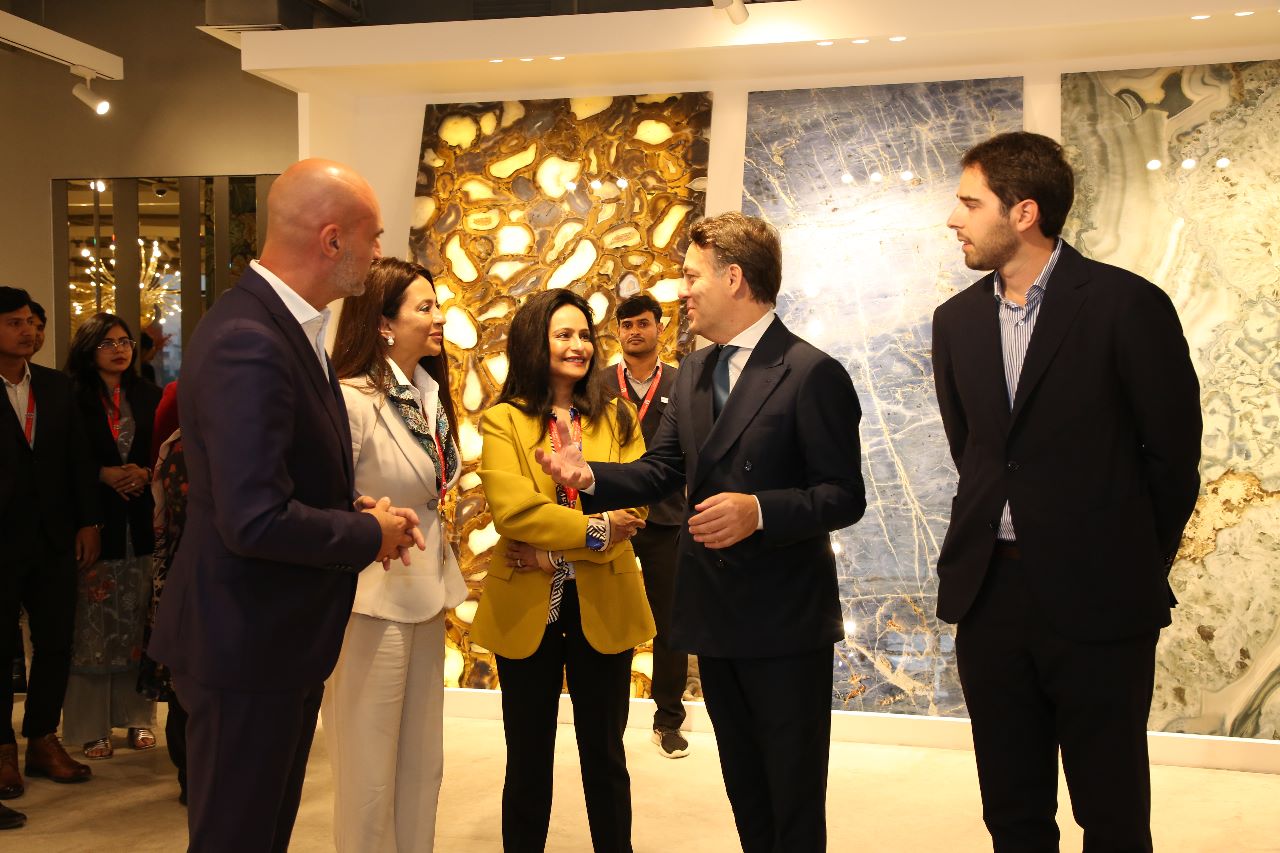 Muneeza Asaf, Chairman, Renaissance Decor Limited specially thanked the Chief Guest and Special Guests who have taken the effort to fly all the way to Bangladesh for launching Made in Italy brands: Roberto Cavalli Home Interiors, ETRO Home Interiors and Gianfranco Ferré Home in Bangladesh. She said "as a Bangladeshi company, we are humbled by this opportunity. We have been building these brands recognitions for the last 3 years and finally our country has been able to officially launch world's top designer fashion brands for the first time in Bangladesh. We hope that this will set a trend for other leading international brands to consider Bangladesh as their hub for market collaboration, sourcing and design. As Bangladeshi entrepreneurs, our broader vision is to take every effort to give back to our nation."
Renaissance Decor offers complete project and interior design with product solution
for every lifestyle. Product categories composed by 50+ brands include: Doors, Windows, Kitchen, Wardrobes, Bathroom Furniture, exterior and interior Surfaces for walls and floors, office and home Furniture, Outdoor Furniture, Lighting, Carpets, Architectural Wallpapers, Paneling, Marbles, Ceramics, Mosaic, Porcelain Stoneware, Home Linen and Textiles, Home Accessories and Ceramics. All brands work exclusively with Renaissance Decor for the territory of Bangladesh. The vast portfolio allows Renaissance Decor to be competitive and technically trained by our foreign brand partners for complete project deployment. The 17,000 SQFT showroom display demonstrates installed products for clients and architects to walk into an imaginary lifestyle setting.
Mehreen Asaf, Managing Director, Renaissance Decor thanked all the clients
and brand partners for their trust and support which enabled the company to keep
evolving. "As a company we owe our success to our team members and all gratitude
to The Almighty. We aspire to continue delighting our clients with end-to-end product
and design services both home and abroad." Mehreen concluded.
Now available at Renaissance Decor – please visit us!
Showroom: Level 5, Plot 76, Road 11, Banani, Dhaka
Website: www.Renaissance-decor.com