In a conversation, Farin Risat, Founder and Owner of GLAMFREAK farin talks about her latest venturing into the apparel market with FIMA
In a short period, you have established yourself as one of the top make-up artists in the country. What motivated you to venture into the apparel market?
My sister and I were very picky about clothes. Our mutual love for unique dresses inspired me to design clothes for the two of us. My designs attracted a lot of attention, and slowly, I started getting more and more requests to design clothes for strangers. It inspired me to make a living out of it. So, I decided to open FIMA in memory of my beloved sister (in her name), who passed away in 2010.
FIMA's designs have created a buzz in the market for its unique aesthetic. What segment of the market does FIMA cater to? Do you plan on expanding its base in the near future?
Honestly, FIMA caters to everyone who appreciates unique and elegant attires produced with high-quality materials. FIMA currently puts out five-six designs every month and aspires to work with foreign fabrics. Due to growing customer demand, a physical shop for our brand is in the pipeline.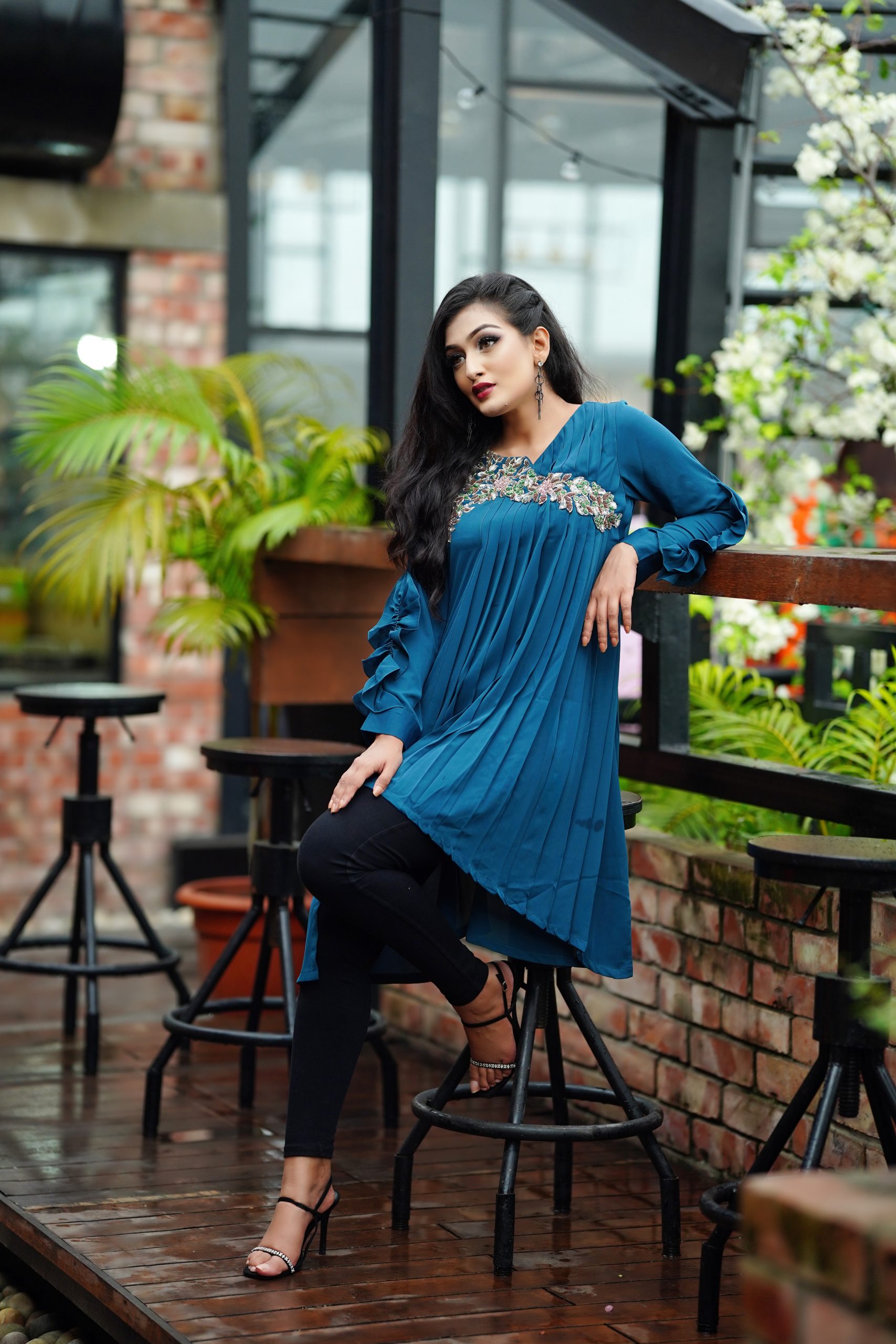 Tell us a little about your latest collection.
As we are likely to enjoy a lockdown-free winter and spring, so we can expect more people to go out with their friends and family this season. As a result, we have designed western attires that are easy to carry with comfortable material.
ON THE OTHER HAND, I HAVE THE CONTINUAL SUPPORT OF MY MOTHER AND HUSBAND FOR FIMA. THEY CAN TAKE CARE OF ANY OPERATIONAL AND LOGISTICAL ISSUES THAT MAY ARISE THERE.
Since you are juggling two businesses which requires hands-on leadership, how do you maintain a work-life balance?
It has truly been challenging to oversee two completely different businesses at the same time. Glamfreak requires my constant attention as I have to supervise and manage the makeovers. On the other hand, I have the continual support of my mother and husband for FIMA. They can take care of any operational and logistical issues that may arise at FIMA. I never compensate with quality or client satisfaction and utilise all my working hours trying to perfect the two. Most importantly, I try to face every obstacle with a positive mindset.
What has been the most rewarding part of being a fashion entrepreneur? How do you envision the growth of FIMA in the coming years?
Being acknowledged by clients as a reliable and competent brand feels like the most rewarding part of the experience. Their feedback has been a source of inspiration and a catalyst for expansion. FIMA has grown to a point where it would be convenient for its clients to choose their clothes from a physical shop, so setting up a brick and mortar store is in the works for
the future.
Photographs: Courtesy of FIMA