Paris is famous for a million different reasons. Its pastries, macaroons, the romance, the Eiffel tower, the largest museum in the world are some of the attractions in store. Parisian Bangali gets nostalgic as she shares about her musings on the fashion capital of the world and the Mecca for arts lovers and artists. 
Like Woody Allen's character from Midnight in Paris, Gil Pender, I am nostalgic about the specific version of Paris where artists, authors, poets revolutionised the world. From Leonardo's famous Mona Lisa, to Victor Hugo's Hunchback of Notre-Dame, I am certain a walk through one Parisian street will impart lessons on history, the frailty of beauty and joie de vivre. The only difference between Gil Pender and I is that my Midnight in Paris isn't all colourful. In addition, I can confirm that my experience of Paris in the year 2020-2021 is nothing like Emily in Paris, multiple Golden Globe Award nominated show from Netflix. The god-awful show that I almost thought was a satirical documentary of the French!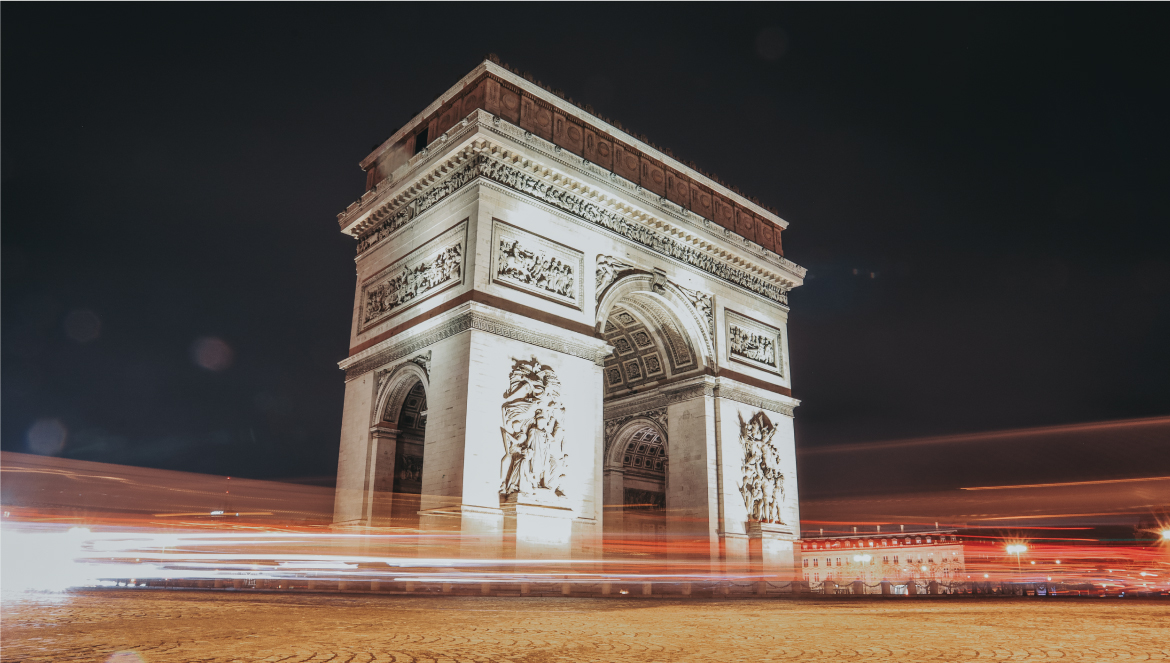 My obsession with Paris began as an intellectual pursuit. The city is famous for the birth of the revolutionary movement known as the Age of Enlightenment. Growing up, I used to take deep offense at being called boka (naïve) or gadha(donkey). Upon asking my uncle why Paris was dubbed the "City of Lights", he jokingly replied, "people who do not have fused light bulbs for brains go there."
His little anecdote was the fuel to my fire with which I set out to learn about the city and discovered that Bengalis and the French are passionate, strong willed and emotive breeds inextricably linked in their belief that "ideas are believed not only to matter, but in existential circumstances, to be worth dying for."
The need for intellectual enlightenment began with my introduction to a Parisian named Madeline – a cartoon character that encouraged girls to explore their potentials as individuals, even if it meant being a tad bit disobedient. While facing a tiger, she used to say, "I'm not afraid of you or anything else in this world!" and I believed it. So, it wasn't surprising that from all those fairy tales, I picked Madeline, a 7-year-old gutsy French girl, conquering Paris. Madeline made me feel fearless, impetuous, and precocious. She left me with an insatiable hunger to discover the knowledge embedded within Paris, and stroll the same streets walked by such literary heavyweights as F. Scott Fitzgerald and James Baldwin.
Therefore, it's no surprise that in 2016 when the opportunity presented itself to study in Europe I decided to act immediately and face the music later. The first time I stepped out of the underground metro onto Place du Trocadero and witnessed the majesty of the Eiffel Tower against the rising sun at 7am – I knew it was worth it.
She was constructed to commemorate the centennial of the French Revolution and to demonstrate industrial prowess to the world. She is now a powerful and distinctive symbol of the city of Paris, and by extension, of France. She is linked to the advancement of the world.
hen there is the Louvre that I still visit to this day, (now obviously virtual visits because of the pandemic but it still evokes the same feelings of awe-inspiring amazement). Each time I have stepped into Musee du Louvre, I felt like I was strolling through one gigantic dreamy painting. And it isn't just the Mona Lisa that fascinates me. I am completely in awe of the history held within the walls of this monument. The Louvre has played so many roles throughout Paris' history – it began as a fortress, served as a Royal Palace and now it is home to collections from early Mesopotamia, ancient Greece and Egypt, the Roman Empire down to the impressionists of the 19th century.
Finally, there is the romantic allure of Paris. The city is constantly trying to woo you with its monuments, the river, and the cobblestones and of course Montmartre. A trip to Paris is incomplete without stepping through Montmartre and watching the sun dip below the Parisian skyline. Feast your eyes on a dazzling panoramic view of Paris from the steps of Sacre Coeur and steep in the rich history and literary legacy concentrated on the coble stone streets of the city that Salvador Dali walked through. This is a magnificent area of Paris that will enchant you.
I have followed the pathway of Robert Langdon through the museum, spent days after days trying to see each corner and yet I have only seen 1/10th of everything. In fact, I have spent hours in front of the Mona Lisa, a small, simple painting of a maybe-smiling woman. Due to the way she was painted by Leonardo Vinci, she truly is remarkable. The woman in this portrait has an enigmatic expression on her face. depending from which side of the room you look at her, her smile changes from cheerful to cheeky to possibly sombre. Is that not us as we try to go through our daily lives? Specially in the current pandemic? Trying to keep ourselves together yet somehow not really put together.
Now something about the social media influencers of Paris. Of course, Paris has some of the best instagrammers of the world. Nevertheless, I always despise those who fake this idea that Paris is this magical place with no racial problems and the only thing the followers need to see are private balconies with views of the Eiffel Tower when they really are public streets shared by many. It also doesn't help that famous French pages sharing beautiful photos of their culture never show girls that look like me.
It's always the same category or type and it makes me so sad because I know there are plenty women of colour who love French culture and art and appreciates it. Its more insulting considering how much we admire the French for their revolutionary history and how much Paris has been influenced by the people of colour from all across the world, especially the African Americans.
Paris enamoured me so much since my first visit in 2016 that I have been back three times before deciding in 2020 to take a stab at experiencing Paris like a Parisian. I am now continuing this love affair with Paris by embracing French frankness, learning the language to understand the French better and eating lots of macaroon from Pierre Hermè.
Text & Photo: Parisian Bangali