Gone are the days when a wedding ceremony only consisted of a gaye-holud night, the nikkah, and the reception. No matter how much people say our culture is being westernized, the importance that is given to mehedi (henna) ceremony during weddings these days only goes to show how much we are inheriting our roots.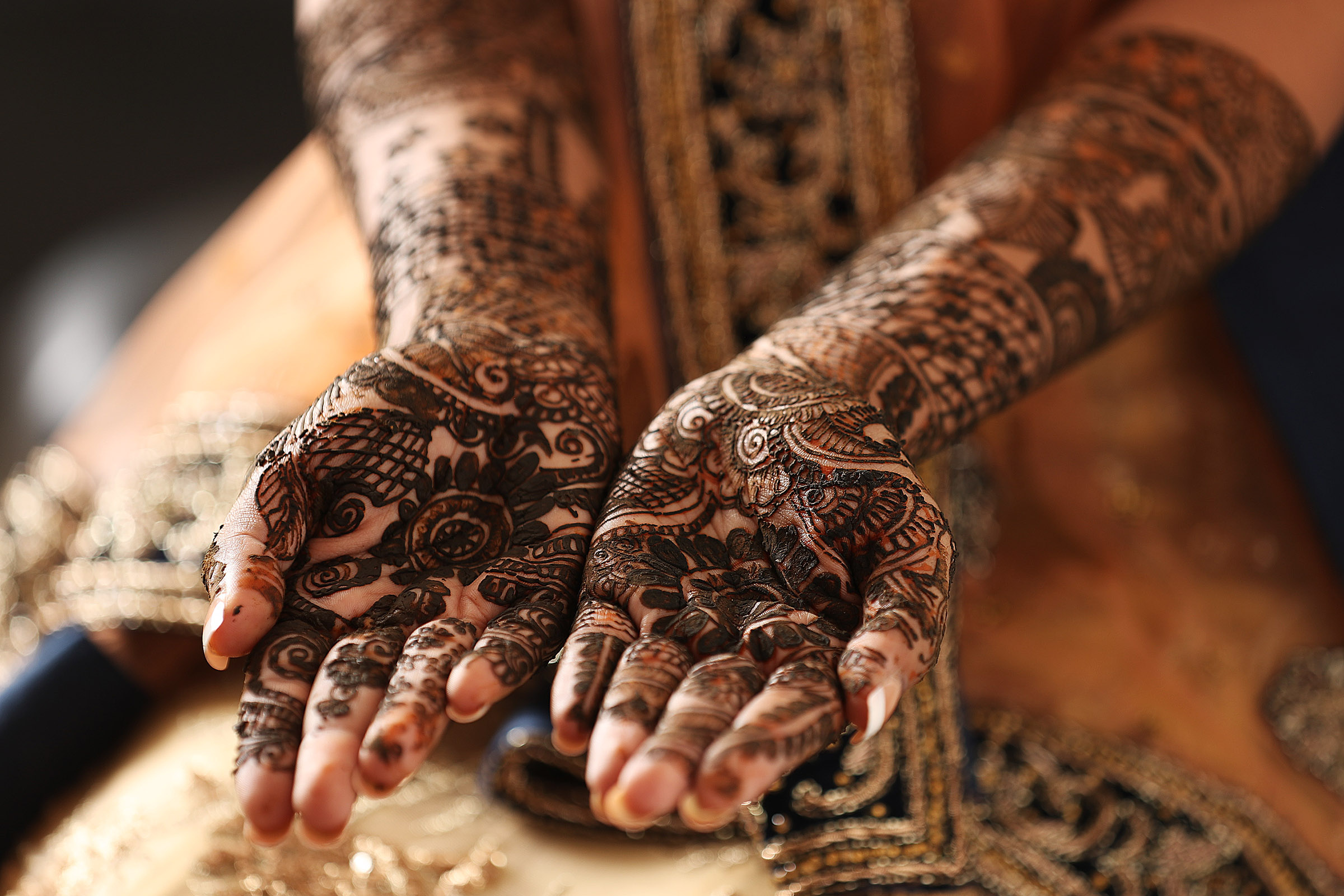 The love for mehedi in our culture isn't a new trend though. Mehedi is one of the oldest forms of body art conceived by man. The word Mehedi is derived from a Sanskrit word 'mendhika' which referred to the henna plant itself.
For years and years, the cousins and sisters of the bride would come together the night before the wedding and apply mehedi on the bride and themselves. It was just their way of having a 'bachelorette party' of their own before the bride bids them goodbye.
The mehedi ceremony generally takes place the day before the wedding, the bride and the groom's family celebrates this ritual separately at their own residences. It is traditionally a women-centric ceremony with the men of the family generally not participating. The outfits preferred for the ceremony are simple, in light colors, nothing too flamboyant.
The venues are decorated with flowers and colorful lights. The bride wears a light yellow or light green colored Saari, Lehenga or Salwar Kameez with short sleeves preferably and the groom wears Kurta Pajama also in light colors. It is not compulsory for the groom to wear Mehndi, but a little bit is applied to his hands and feet in simple designs. The ceremony also involves the application of oil on the groom's hair. The henna for the bride's ceremony usually arrives from the groom's side along with some other dalas (gifts) like fruits, dry fruits, and sweets.
Women of the house get together and mehedi is either applied by one of the bride's relatives or nowadays by professional mehedi artists. Designs are more elaborate and depending on what the bride prefers, the henna is applied on the front and back of her palm, forearm, till above the elbows, and on the feet till below the knee. Elderly ladies sing traditional mehedi songs using musical instruments. Female relatives of the bride also apply mehedi to their hands, although the designs are not as elaborate as the bridal mehedi.
The ceremony has become a symbol of celebration, fun, and an excuse for some major pre-wedding girl bonding!