Apex has been one of the biggest and most reliable names when it comes to footwear in recent times. They have taken the next big step in their pursuit of providing premium footwear to valued customer. And by big, we mean literally. Apex has launched the Biggest Shoe Store In South Asia.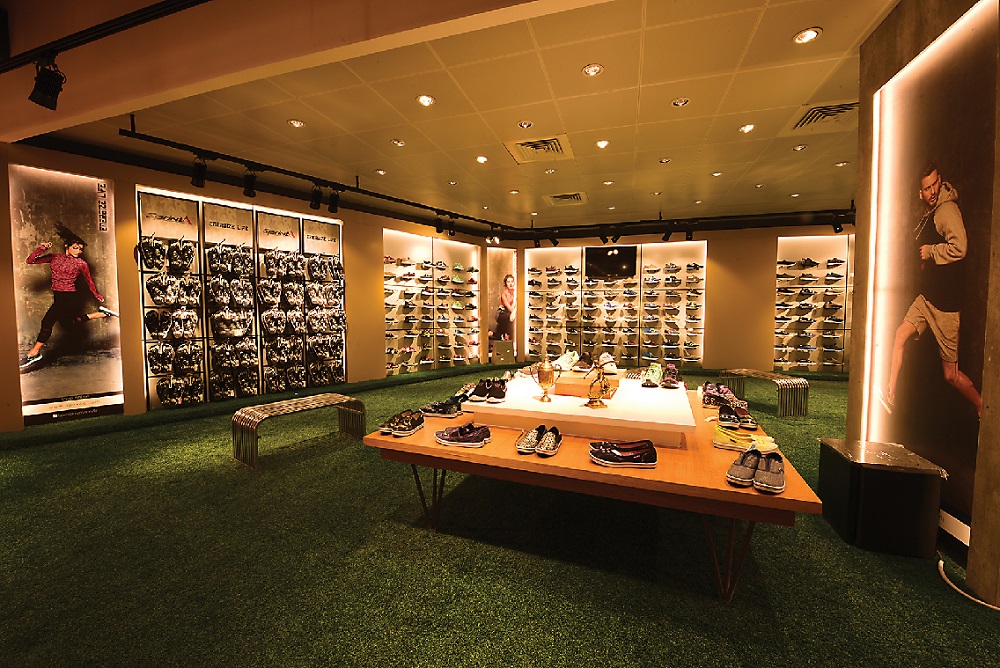 Located in Bashundhara City, the store has been designed in a way to maximize customer experience by implementing a state-of-the-art shopping atmosphere. Comprised of 22,500 square feet, the store is characterized by its contemporary and intricate architectural design. The store has been divided to separate segments, each highlighting the many sub-brands that fall under Apex namely – Venturini, Apex, Sprint, Maverick, Moochie, Nino Rossi, Sandra Rosa, Twinkler, Schoolsmart and Dr. Mauch.
The showroom boasts over 2300 diverse collection but what really sets it apart from other footwear stores is the fact that they have in-house footwear solutions to cater to the needs to customers with varying tastes. This is truly a revolutionary feature which has been unheard of before. The store also has a dedicated kid play area to keep the little ones pleased. Along with that, the customers can keep their favorite shoes in check with Apex's very own shoe doctor at the Cobbler Station. All in all, this is will provide you with a shopping experience like never before!