The warm autumn breeze symbolizes the arrival of one of the most important festivals for Hindus all over the world- The Durga Puja. The ten-day affair is filled with reunions and rejuvenation through food, drinks, cultural performances and worshipping with the last four days: Saptami, Ashtami, Navami and Dashami in particular celebrated with great passion and devotion. Deeply rooted to the Hindu heritage especially in Bengal, The Durga Puja is indeed a prime example of a peaceful unification between religion and secularism.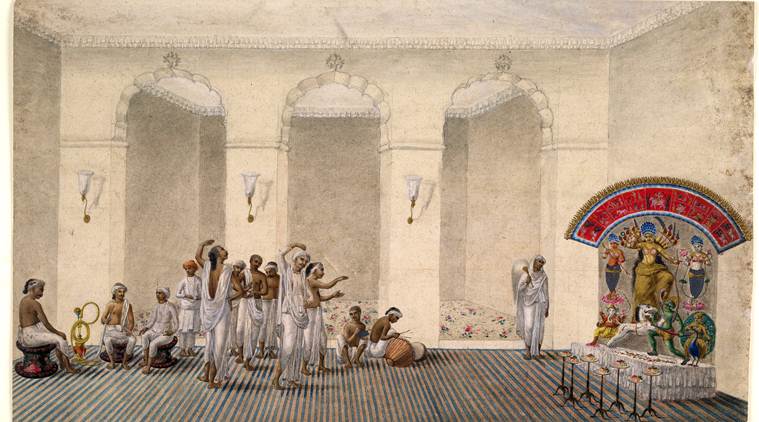 This ceremonial worship of the mother goddess dates back to as early as the 1500's. It has been stated in various folklores that the first Durga Puja was initiated by the Zamindar of Dinajpur in Bengal. However, the first truly grand Durga Puja celebration took place in 1790 and was the initiative of twelve friends of Gupitara in Hoogly, West Bengal. They collaborated and collected contributions from local residents to host a community puja. The "baro-yaari" puja made its way to Kolkata in 1832 courtesy of Raja Harinath of Cossimbazar who celebrated the occasion in his ancestral home.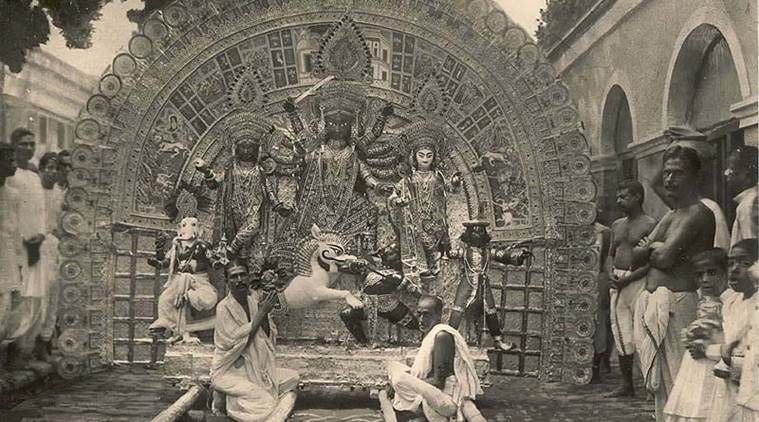 As the years went by, the baro-yaari puja transformed into the sarbajanin or community puja when the Sanatan Dharmotasahini Sabha organised the biggest Durga Puja (till date) in 1910. This was the first time that the celebration was embraced by a large community. From then on, the celebrations kept on getting bigger and more grandiose as eventually people outside of Bengal started to partake in it. Durga Puja became a symbol of nationalism and patriotism not only in India but for Hindus across the world. 
Regardless of one's class, caste, birth or residence differences, everyone celebrated the occasion as one, developing a sense of unity among the community which was unheard of previously. In short, Bengal's contribution to Durga Puja is of paramount significance.