We've successfully passed the stage of departing winter and embracing the unforgiving heat of what seems to be a full onslaught of summer; as if spring only lasted for a few days. Your styling choices also come under scrutiny as the perspiration takes a backseat to opening the floodgates of unflattering sweat. Not to fret, gentlemen, there are easy steps to take in order for you to have a more comfortable day-to-day from the home to the office.
Fashionable and functional fabrics
Plain and simple, when it comes to ease and comfort, your number one priority is choosing the right fabrics. Just because it's no longer winter, it doesn't mean you're banned from wearing long-sleeve shirts or windbreakers. What matters more is the type of breathable and light fabric you're wearing. Cotton, linen and even hemp will be a proper fit for the warmer days to come. The key to dressing in between seasons is to invest in a few basic yet versatile pieces that you can layer on top of the usual wardrobe items. Better yet, you can easily slide them off.
Spray it, roll it, apply it
This should be as obvious as the sun unapologetically slaps you across your neck! Deodorant, gentlemen. There are two things in the world you can never escape: body odour and taxes. Grooming is as important as the next outfit you'll be stepping out in. The most ideal selection would be a deodorant that's of high quality, long-lasting and is an antiperspirant.
Point A to point B
Remember, style is in everything you do. The way you talk, walk, eat and everything else that expresses your personality. This also includes your mode of transportation. For those who don't own a car or drive, there are certain precautions to take. Take it from a Pathao motorcycle passenger, that sun is relentless and you'll feel like hopping off the next exit and crawling under a tree to find solace under some shade. If you're not in a car or bus, wrapping almost every inch of your body is of absolute importance. You'll have to bear the heat but at least you'll protect your skin from harmful rays.
If you happen to find yourself stuck on a public bus, try sitting as close to an exit or window as you can. If you must stand on that bus, try keeping your distance from pretty much everyone around you.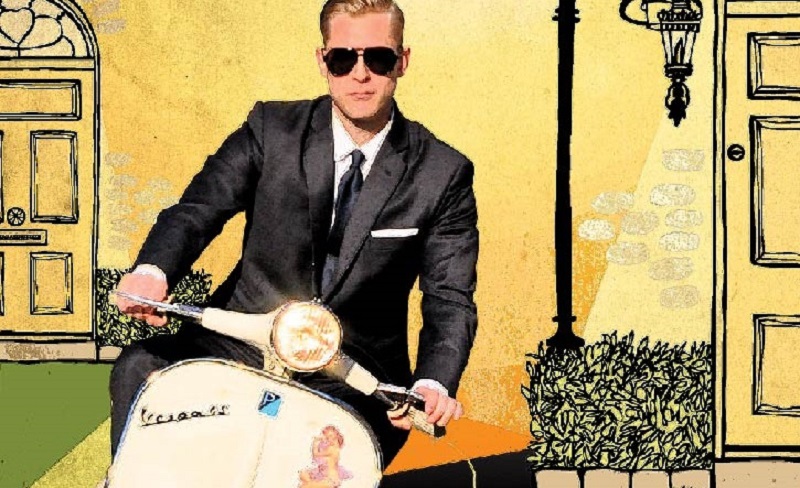 From your back to your shoulder
Instead of carrying a backpack, opt for a tote. Here is another simple yet forgettable factor in keeping the sweat away. Totes are easy to carry on either shoulder or simply held to the side by your hand. As you can imagine, carrying a backpack creates a very uncomfortable feeling on your back and shoulders, while you walk from one place to another. This can also be used as a barrier from other sweaty people. Naturally, holding a tote bag creates space between you and the next person. Just make sure you hold onto it for dear life. The last thing you need is a thief feeling lucky. Not today, Danny Ocean.