Domestic abuse has for long been a pressing issue in Bangladesh; prevalent in both rural and urban settings of Dhaka, and cities beyond, despite our country being identified as a 'developing one'.
Ours is a society that stresses on the idea that women need to be disciplined, either by guardians or by an authoritarian male figure; so in many cases, parents and the elderly justify the idea that spousal abuse is more for the sake of discipline as opposed to violence. Another complex that is fed to sufferers of domestic abuse is the social stigma of being a burden to her family. If a woman returns to her parents' home as a result of marital assault, she is coaxed into moving back with her husband in order to escape the clutches of social degradation. So for the sake of loved ones and societal pressures, numerous women are fated to black eyes and broken bones to the point where they too start justifying their abuse.
Case in point: the brutal abuse of Dhaka University's Assistant Professor, Rumana Monzur back in 2011. From Bangladesh to Canada, the news of Rumana's ruthless abuse carried out by her violent ex-husband Hassan Sayeed Sumon, spread like wildfire. The UBC (University of British Columbia) graduate Rumana, was assaulted viciously by her husband for wanting to pursue higher studies; the attack not only left visible injuries on her face, but also blinded her permanently. What's admirable is that, despite having lost her vision completely, Rumana did manage to forge ahead in life by pursuing her education. However for some women, escaping the throes of an abusive relationship is almost a distant dream.
Even in the presence of legal and judiciary systems, a crime like domestic abuse continues to prevail in many households. A commonly asked question in connection to domestic abuse happens to be: If a female spouse is physically abused or raped, what legal remedies can be sought?
To this question, Fox Mandal Associates state that if the woman who is raped by her own husband and is under 12 years of age, then he shall be punished with imprisonment of either description for a term which may extend to two years, or with fine, or with both under the Penal Code 1860.
In addition to that, if the husband voluntarily causes hurt to his spouse, then he shall be punished with imprisonment of either description for a term which may extend to one year, or with fine which may extend to Tk 1,000, or with both. Also, if he voluntarily causes grievous hurt to his spouse, then he shall be punished with imprisonment of either for a term which may extend to seven years, and shall also be liable to fine.
Moreover, if the husband voluntarily causes grievous hurt to his spouse by means of any instrument for shooting, stabbing or cutting, or any instrument which, used as a weapon of offence, is likely to cause death, or by means of fire or any heated substance, or by means of any poison or any corrosive substance, or by means of any explosive substance, or by means of any substance which it is deleterious to the human body to inhale, to swallow, or to receive into the blood, or by means of any animal, shall be punished with imprisonment  for life or with imprisonment of either description for a term which may extend to 10 years.
If he also throws or attempts to throw any substance burner, caustic or poisonous over his spouse, he shall be punished. If his spouse is injured physically, mentally or otherwise in consequence of such act, with rigorous imprisonment of either description, which may extend to seven years but not less than three years and also with fine not exceeding Tk 50,000 under the Prevention of Oppression Against Women and Children Act 2000.
In regards to the situation, Sultana Kamal, Lawyer, legal rights activist and chairperson of Transparency International Bangladesh (TIB), addresses why victims of domestic assault, regardless of being aware of their legal and human rights, refrain from seeking help.
She stresses that the reasons hindering women from availing legal measures are aplenty. "There is no single factor that hinders women from seeking help from the judicial system. Let me begin from looking at the existing legal system and the procedural drawbacks women have to face in the way to seek justice. As of 2010, we now have a law that criminalises domestic violence. Until then domestic violence or in other words violence against women within the bounds of one's family was not even recognised as a criminal offence," she says.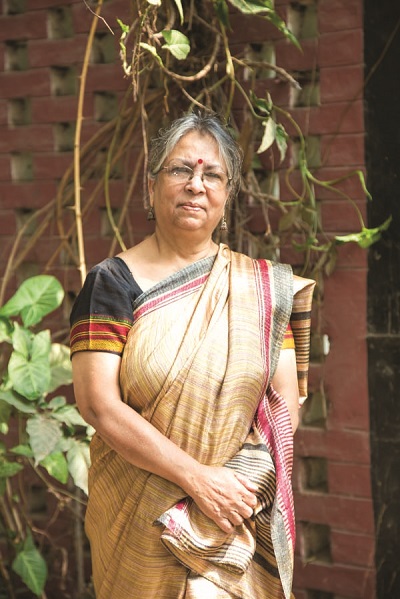 Sultana adds that before, it was looked at as a private matter between family members. "The State did not want to take the responsibility to protect women from violence against them perpetrated by their family members. That reluctance in wanting to see domestic violence against women as a crime significantly influences the legal processes as well as procedures through which women could avail legal protection in a violent situation. The reluctance also reflects in the behaviour of the officers concerned in the thanas, Courts, even in the remedies offered to victims or survivors," she points out. The laws, as well as procedures, are evidently informed by the patriarchal perception of gender relations based on sexual division of labour and assertion of subordinate status of women. This is a serious impediment in the way of women seeking legal remedy to the violence suffered by them. Other factors Sultana discusses are ignorance about protection opportunities and laws on the part of the women themselves, their socio-economic condition, sense of rights, support from family, the culture they are born into and the general situation of governance and justice in the society, including the political atmosphere.
To combat domestic abuse properly, Sultana believes that the judiciary must have adequate, appropriate set of laws to support women's right to a violence free domestic life. "The judicial system must be able to act independently and without prejudice for the women seeking justice. It also must be able and willing to hold anyone responsible for failure, negligence and misconduct in the process of justice delivery. There should be victim and witness protection laws to prevent further victimisation of the people concerned," she emphasises.
Sultana also says that the judiciary is constitutionally empowered to act suomotu to ensure justice to women suffering violence. "We have a very good example of such judicial activism in the case of banning abuse of fatwa. The judiciary can also order making of Laws and Acts to protect women from violence. Order by the High Court to make laws against sexual harassment of women is one such example," she brings up.
While the laws are providing ways in which women can veer away from such extreme situations, some women choose to make peace with it. Many even put up a façade to cover up the fact that there marriage is in shambles. One can factor in that social ties and ideas passed over generations often take charge of women's decision making skills in these cases, but there are others who choose to justify their circumstances, thus deeming it 'okay to be hit' during arguments. Some even address it as a sign of 'affection' or 'intimacy'; thus, nullifying the idea that their lives are actually in jeopardy.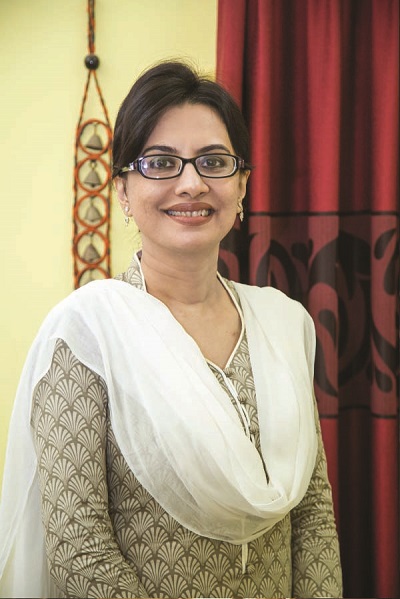 Dr Mekhala Sarkar, Associate Professor of Psychiatry, National Institute of Mental Health, Dhaka, has addressed the psychological aspects that come into play in this context. According to Mekhala, the decisions women make regarding an abusive marriage is related to how they process, perceive and view themselves and other people in social situations, which is again formed during their developmental period. This part of mental make-up is hugely influenced by our existing culture and social cognition. "Girls in our society are raised with minimal exposure to the outside world; hence growing up, they have an observational learning of what's happening inside the family. So if she witnesses her father assaulting her mother, she will consider that to be the norm. In addition to that, self-concept girls develop during their teens (around 17-18 years of age) also affects their self-esteem, sense of entitlement, assessment of what it means to be a 'good girl'." This, Mekhala says, will manifest into her adult years as a married individual. "A woman only justifies abuse when she does not feel confident of her self-worth, social surroundings and the challenges that may come with her decisions to leave her spouse. In addition to that, media and cultures also influence a woman's ability to cut off ties with a violent husband as being a woman separated/divorced woman is frowned upon in society," she says.
The social, psychological, and legal matters surrounding abusive relationships are all out there; what's not is the idea of changing our mindset. The idea that a woman without a husband is incomplete is still celebrated, even among polished and well-versed crowds. And the thought that it's alright for a spouse to be hit, because of gender factors, role in the family, livelihood or the lack of one is something that needs to be left behind. Abuse is real and it's not far from where we're sitting; talking about it in real time and with regards to our demography is far more important than endorsing glamourised feminist campaigns over social media that are only relevant to a certain niche.
Spousal Abuse: By the numbers
A report by The Daily Observer stated that according to the UNFPA/Bangladesh Bureau of Statistics study, more than 10 million Bangladeshi women have been subjected to physical or sexual violence annually. The Report on Violence against Women (VAW) Survey 2015 by the Bangladesh Bureau of Statistics (BBS) said that 50 percent of the women said they were physically tortured. The study of Bangladesh Bureau of Statistics (BBS) was based on interviews of 21,688 women between Aug 13 and 22 last year and the study shows that in 15 percent of the cases, men resorted to violence as a means of controlling the behaviours of their wives.

Women aged between 15 and 34 are more susceptible to experiencing physical torture. 51.8 percent of rural women said they had been abused. The rate is 48.5 and 49.6 percent at the urban and national levels respectively. Minimal difference was found between the ratios of economic exploitation faced by rural and urban married women.  For rural women, this was 12 percent and for those in the urban areas it was 10.2 percent. The study shows that the tendency of abusing wives is found less among educated couples.

From 2010 to 2012, the Bangladeshi police received 109,621 complaints about violence against women. However, from those it was determined that only 6,875 of the complaints were 'genuine' and should be further investigated.
Illustration by: Jason Dhali