When I say Ralph & Russo were asked to present their designs in the Paris Couture Week you might say, 'who & who?'. With big name patrons such as Beyoncé and Angelina Jolie, they are the first British brand in a 100 years to be invited to show their Fall collection at the Paris Couture Week.
And they did not disappoint. The collection swings between the mystique and the romantic and includes everything from laser cut taffeta gowns, bohemian mini skirts and bold prints. There is something for everyone- Hollywood royalty to real Royalty.
But what really stole the show was including Sonam Kapoor as the show stopper. The Bollywood actress wore a wedding dress for 'la grande finale'. To say that the whole ensemble was eye-catching would be an understatement.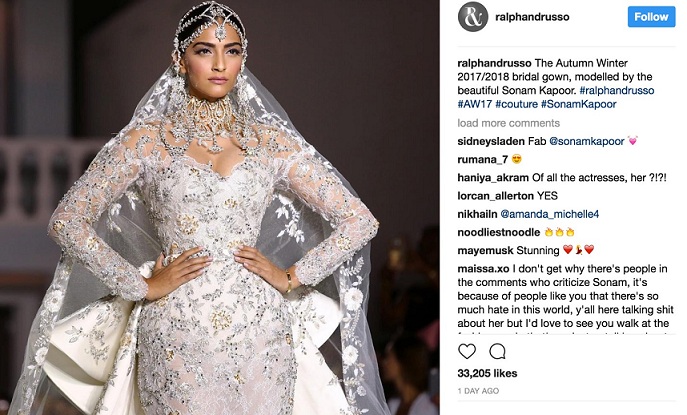 While some criticism has come her way, this outfit speaks volumes for a more inclusive fashion industry and we at ICE Today will always support diversity.
For a sneak peak into the Ralph & Russo world of otherworldly fashion, visit their website: