Anusheh shares the simple steps to making your makeup look natural and flawless without putting on too much product. So, if you believe that less is more and want to achieve a look that doesn't look made up, follow her footsteps:
Hydrating and moisturising
Your basic makeup routine should start with moisturising and hydrating your skin for a flawless base. Anusheh likes to use Garnier Aqua Defense and MAC Fix Plus to prepare the face. To fix up a dull face, she suggests on splashing your face with icy cold water for instant enhancement.
Choosing the right shade
For the next step, Anusheh picks a foundation that is neutral to the skin tone; to smoothen and lighten the skin in the right amount. She suggests trying on a foundation on your neck rather than your hand to find your true match. For those who are blessed with a flawless skin, skip foundation and just set it with compact powder. Her go-to is MAC foundation and Maybelline concealer for a nude look.
Defining the brows and eyelids
Anusheh prefers deep brown pencils for natural looking brows, drawn in light strokes. For the eye shadow, neutral brown, beige and burgundy based colours help accentuate the natural tone of your eyelids.
Dramatising the eye look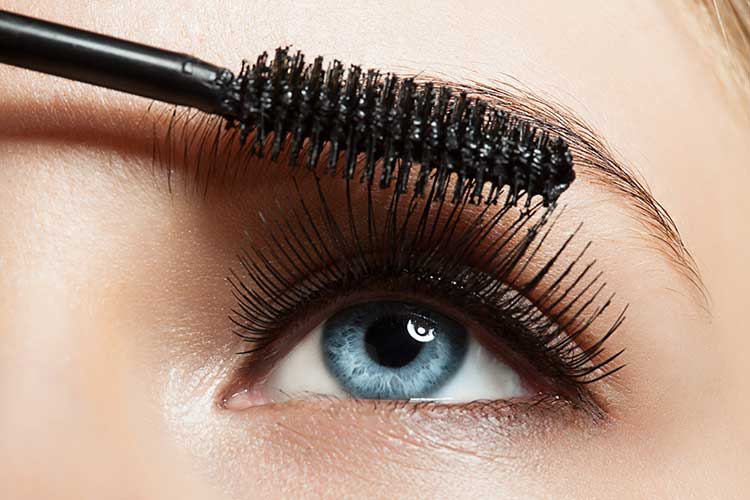 She prefers mascara over eyeliner for dramatic eyes which saves up the time and trouble for those who have difficulty putting eyeliner. However, for those who love the eyeliner look, opt for angled brush liners for a better grip. For nude eyes, she uses the Naked 3 palate and the Kyshadow Burgundy palate.
The finale
To shape up and add some glow, Anusheh starts with contouring and then pats a light blush-on on the cheeks. No look is ever complete without highlighting the T-Zone along with the cheekbones for a glam look. The trick to a dewy makeup look is blending till smooth finish.
Anusheh Shayeree is an architect in training and a makeup expert by heart. She organises makeup workshops and connects with makeup enthusiasts on Instagram at instagram/makeupbyshayeree/
Photo credit for feature image: Zaara Naushabah