A furniture & lifestyle brand that's been known for constantly pushing the envelope with its unique products and industry-first collaborations, ISHO has exclusively collaborated with eminent artist, Kanak Chanpa Chakma for the first time ever.
This creative alliance showcases Kanak Chanpa's captivating designs based on her perception of the 4 women who define Bangladesh; These designs are brought to life through ISHO's limited-edition Char Nari home collection that represents the modern working women in leadership positions, the homemakers, the women at the garment factories, and the ethnic indigenous women.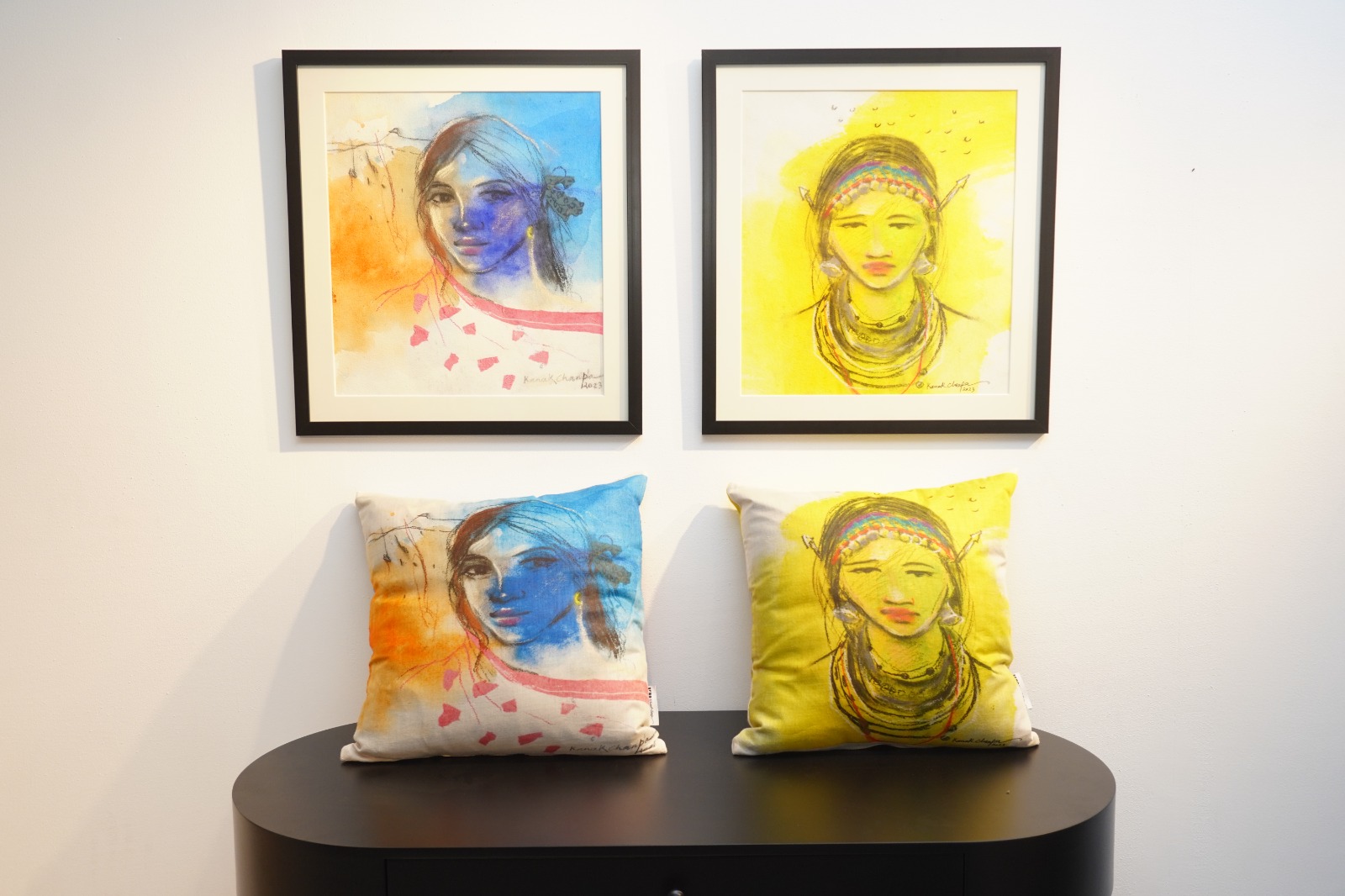 Kanak Chanpa Chakma, an elite visual artist, is renowned for her vivid paintings depicting the lives of Bangladeshi women and ethnic tribes and was awarded the coveted Ekushey Padak on the 21st of February 2023. The conferring of this second-highest civilian honour in Bangladesh makes her the only artist to be included in the list of eminent cultural personalities this year. Her compelling works deeply embed cultural identity, traditions, and human rights and many of them focus on her roots in the indigenous Chakma community.
The Char Nari home collection was officially launched at ISHO Baridhara on the 1st of March, at a grand Artists' event as the brand honoured Kanak Chanpa and her contribution to art that has received national and global recognition, bringing immense pride to our country. The exhibition was well-attended by prolific artists, art curators, and media journalists as the collection was beautifully displayed in a well-curated setup at the flagship store.
Rayana Hossain, Founder & Managing Director of ISHO, said, "The Char Nari series is a limited-edition lifestyle collection that is brought to life by Kanak Chanpa Chakma's vivid representation of the four women who define our nation. We take great pride in collaborating with such a well-renowned and celebrated artist and people will get a chance to appreciate and her captivating work through this collection.