The dates have been finalised, the venue has been selected and now, just before the hustle and bustle of wedding shopping is about to begin, many brides (grooms too in some cases) find themselves wanting to shed some of those extra pounds so that they can look their absolute best on their big day. To get the low-down on how to do that properly and get that bomb body you've been dreaming of, ICE Today decided to get in touch with one of the best fitness studios in the country, Yasmin Karachiwala's Body Image.
Yasmin Karachiwala's Body Image (YKBI) is a famous Pilates-based fitness studio in India. The franchise company, which was launched in Bangladesh by Bengal Wellbeing, specializes in providing 360 fitness workout solutions. The fitness studio offers strength training, functional training and pilates. Pilates is an advanced form of Yoga performed on equipments such as Reformers, Wunda Chair, Bodhi and Motr, etc. YKBI is equipped with specialized Pilates equipment and has certified instructors for their clients. These instructors have been hired from India have received rigorous training by Yasmin Karachiwala herself, who is a fitness expert with more than 25 years of experience in the industry.
As such, Bengal Wellbeing hopes to transform people's desired health and body image to actual results through proper training and guidance.
So, when is the right time to begin a proper diet and workout regime if they want to get in shape?
According to Dr. Sumit Banerjee, an instructor at Yasmin Karachiwala's Body Image, if someone really wants to lose weight in a healthy manner, they need to begin to sit with personal trainer and nutritionist six months prior to the wedding date for a realistic plan scheduled on monthly or weekly (1-6 months/12-24 weeks) basis. Ideally a non gym goer person should start with workout sessions lasting for 30 mins, 3-4 days a week. This session will include free hand, cardio, strength workout along with special focus on core and abdomen.
Try to quit caffeine and consume healthy and clean food mindfully.
Phase 1 – First 12 weeks
Sessions should start with full body warm up and stretching movements, followed by core training and a full body workout session with and without weight training. Typically, it should end with a steady cardiovascular training which can be a brisk walk on the treadmill to cool down the body. This regime should be continued for six weeks so that the body slowly adapts, and the sessions should take place 5 days a week for 45 mins each day.
Sessions during the last 6 weeks of Phase 1 should be increased to 60 mins each, 5 days a week and it should include full body strength training along with mat pilates sessions for mobility and flexibility, combined with cardio and intense core training.
Phase 2
This phase is the most crucial stage where everything has to be properly measured and tracked. It is important for one to remain very focused and calm so that he/she can reach their ultimate goal. In these 6 weeks the duration of the sessions will be 60 mins, 5 days a week and include cardio, strength, reformer pilates, kickboxing and kettlebell workouts. Weight training session will involve small and large muscle groups with some variations bundled with supersets and dropsets.
In this phase one has to focus on training the core on a daily basis with high intensity.
Taking progress photos and checking your body weight at intervals will help keep you motivated to keep working hard
6 weeks out – last phase
In this phase, the day will essentially start with cardio/yoga and end with an evening workout sessions which should include training like HIIT, functional, reformer pilates, strength and circuit training followed by glutes and core workout. This routine should only continue for 4 weeks.
Countdown begins – Final 2 weeks
Once this countdown begins, the day should start with 30-45 mins of fasted, steady state cardio and end with an evening workout session which will include variations of light weight strength training, focusing on back, arms and core.
Meal Plan
It is essential for the bride-to-be to consume lots of green vegetables and antioxidants, while all sorts of junk food and bad fats should be avoided. It is absolutely mandatory to consume about 4-5 liters of water per day.
The consumption of carbs should be limited and one should eat 4-5 meals throughout the day. Each meal consumed should be well balance with palm sized portions for proteins, fist sized portions of veggies and thumb sized portions of healthy fats such as olive oil, walnuts, flex seeds and avocado. During this time, one should opt for cupped handfuls of complex carbs such as beans, blueberries, sweet potatoes, oats. 70%-80% consistency in diet during this phase will lead to continous progress while still living an enjoyable and sustainable lifestyle, and when that is increased to 90% plus consistency in the latter phases, it will yield very good results.
Pamper Yourself
Once the workout and meal plan has been taken care of, it is also necessary to take proper care of one's mental wellbeing. These regimented phases, along with the weight of wedding planning may bring about a lot of mood swings and stress which can hinder one from achieving their goals. This can be taken care of by practicing meditation, watching motivational videos.
It is also very necessary to pamper the skin by indulging in monthly facials. Take weekly massage therapies to relax the body and mind and to help to release the toxins from the body. Also, make sure to get a solid 7-8 hours of sleep of everyday.
A 30-DAY CHEAT PLAN FOR THOSE STARTING LATE
First of all, YKBI strongly advises against taking shortcuts because it is not at all healthy and safe. We all know that there is no shortcut for achieving proper results with anything in life, and the same goes for losing weight as well.
Sleep and hydrate properly. Take deep breaths and meditate on a daily basis.
But having said that, there are some solutions that they can suggest for those unfortunate beings who happen to start late. However, before embarking on this 30-day cheat plan, one must not harbour high expectations and strictly focus on this 4-week routine.
During this time, consume 4-5 meals home cooked per day. The gap between each meal should be about 2-3 hours. A ratio of 40% carbs, 30% protein and 30% fat is a good target for weight loss. It is also mandatory to consume 4-5 liters of water per day. Animal protein such as chicken, fish or meat consumed should be boneless. Initially the calorie intake should be 2250 kcal and gradually it should decrease to 2000 kcal. In the last week the calorie intake should be around 1500-1600 kcal where carbs should be eliminated from the meals.
Beginning of the week the water intake should be around 6-7 liters, and at the end of the week the water should be cut down slowly based on health conditions.
4 WEEK WORKOUT PLAN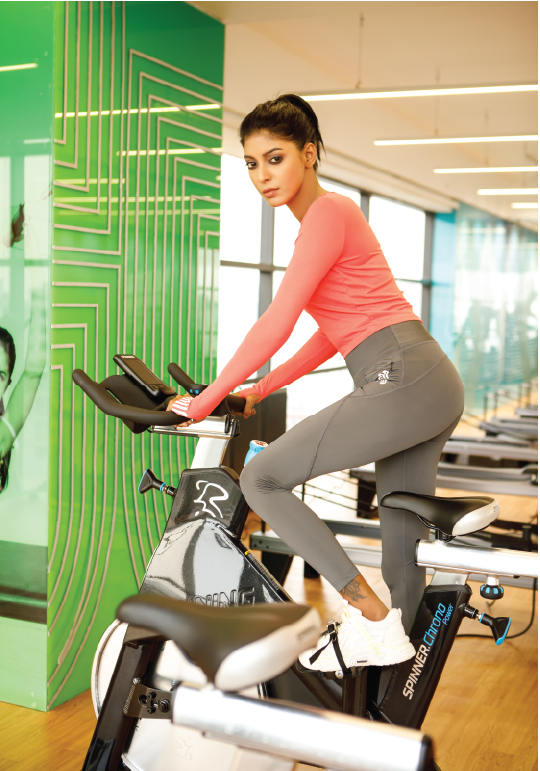 WEEK 1
First 3 days: 30-45 min sessions of full-body training including warm-up, stretching, cardio (with or without weights), and strength training, followed by core workouts.
Next 3 days: 45-60 min sessions starting with warm-up, stretching, full-body weight training combined with CrossFit, Mat pilates and core.
REST DAY ON DAY 7
Follow a personalized and realistic plan to keep your heart rate up and try to increase step counts.
WEEK 2
First 3 days: 45-60 mins sessions of full-body training including cardio, functional, strength as well as mat pilates, kickboxing and core focusing on upper body and core.
REST ON DAY 4
Next 3 days: 60 mins sessions of full-body training including cardio, strength, reformer pilates, sports aerobics and core focusing on lower body, glutes and core.
WEEK 3
Each day will start with 60 mins of morning cardio and end with an evening training session which includes HIIT, reformer pilates, strength, circuit training focusing on upper body and core.
REST ON DAY 7
FINAL WEEK
Sessions for the last 6 days will start with 45-60 mins of fasted cardio in the morning followed by reformer pilates, full-body strength training with very light weights mixed with face yoga, focusing on full-body flexibility, back, arms, glutes and core.
Models: Arniraa & Thamied;  Wardrobe: ENSO;  Photos: Farhan Ahmed;
Makeup: Aura Beauty Lounge;  Location: Yasmin Karachiwala's Body Image