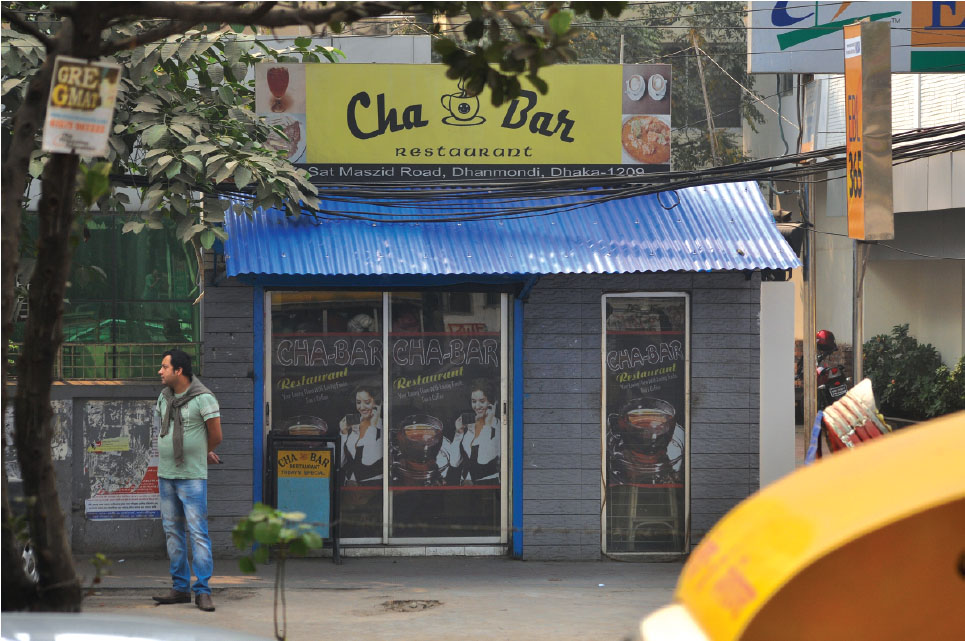 Can you think of any problem that a nice, hot cup of tea can't solve? This superwoman of all hot beverages was a gift to us from the 3rd century AE China, when it decided to fall into the cups of Chinese emperor Shen Nung – or so the myth goes. Having teased and infatuated the palate of the Chinese for many centuries, the coy drink made its way into Portugal in the 16th century where it soothed and calmed the senses of priests and merchants. Next, it went to Holland, where it flirted with the tastes of the very rich, owing to the high prices set by the Chinese tea monopoly. If by now you have started to associate tea to a very high maintenance, slick maiden, you are right.
The English began coveting its exotic flavours and smuggled it into their lands at very high prices. It was not until Prime Minister William Pitt decided to cut down taxes that tea found her forever home as one of the highest selling and loved beverages of England. Tea travelled to Bangladesh when it was under British rule and the English played a major role in producing and developing the tea drinking culture in our lush lands. Bangladesh is now a very important tea producing nation, housing 162 commercial tea estates, many of which are the world's largest plantations. The industry employs more than 4 million people and produces 3% of the world's teas.
Hilly northern areas of Bangladesh with temperate climates and heavy rainfall are the best conditions for growing tea and Sylhet; therefore, it is known to be at the hub of the tea industry in Bangladesh. Needless to say, the coquettish tea has found a forever home in Bangladesh. As one of the most versatile beverages, tea is a solace to both the rich and the less fortunate. Tong, or makeshift huts selling tea and bread are one of the most common phenomenon you will see anywhere in Bangladesh. Tea is served here for as little as Tk 3 per glass and if that's not authentic tea, we don't know what is!
Very often than not, tea makers will give their own subtle twist to the underlying flavour of tea by adding coffee, chocolate, orange, lemon zest and even Horlicks to it!
Flip the coin and make your way to the hottest and in-trend restaurants of our time – more often than not, you will have tea in some form or another being served to you. From mint to green to chamomile to lavender, and boasting of such properties as anti-ageing, calming, slimming and sleep inducing, tea is present in her Sunday best.
Fast forward a few years and tea decided to give itself a definitive makeover by making a comeback with a new phenomenon: bubble tea! While iced tea and fruit infused teas were widely accepted for their refreshing and restorative properties, bubble tea brought fun into tea anew. A taste of juicy topiaca pearls feels like having fun flavoured teas with gummy bears.
While tea has been making its way into hearts since China and keeps marking her territory as the top beverage in a Bengali's heart, there are a few cutesy little traditions it has inspired in this country. Bangladesh can have some harsh summer days and yet, the first thing anyone will ask you as soon as you step into their homes is, "Cha khabe? Want some tea?" The answer is hardly ever no, because of course, a boiling cup in your hand makes the 40 degrees outside that much more tolerable! Don't ask, it's a Bangali thing.
While the British like the crunch of biscuits along with their tea, the same is not true for Bangalis. Anyone from the Indian Subcontinent will swear by the combination of tea and biscuits or dry cake but with one exception – the 'biskut' (biscuit) must be dipped into the tea! Even if getting the soggy biscuit out of the cup of tea before it breaks off and dissolves into the bottom is a constant struggle, every Bangali has tried to master the art of getting the biscuit out just in time for it to be the perfect combination of moist and crunchy.
Others come back with all sorts of health problems if they skip so much as one cup of tea. This can range from headaches to irregular bowels to unbelievable enough, lack of sleep. A scalding cup of spiced tea cures colds and sore throats and a soothing cup of milk tea cures broken hearts. Almost all advertisements involving happy and well bonded families will be of, you guessed it, tea!
Entrepreneurs have sniffed out the ever growing popularity of tea in Bangladesh. Nilkantha, a tea stall close to Srimongol, Sylhet serves a seven-coloured and flavoured, layered tea and pulls in any number of tourists every year. The capital city too, is full of creative tea cafes. Starting from tongs along the roadside, which sees a huge number of weary pedestrians wishing to refresh themselves at all times of the day, to nicely structured bamboo huts along food streets which give you all the feel of 'tong er cha' (tea from tongs), but without the bustle of the main roads. These open air tea huts along 300-feet-road Bashundhara, are among the most popular haunts for young people who go there in the evening with friends or family for some light breeze, refreshments and evening tea. Another tea specialty house, again in Bashundhara, Cha er Adda sells some thousand plus cups of tea to students from surrounding universities and residents of the area in the summer. Winter is a totally different ball game altogether. Cha Time Banani is another popular tea based café that sells fusion teas and bubble teas in fun flavours and draws in a lot of tea enthusiasts.
Whatever new way tea decides to revamp herself, one thing is for certain- Bangladesh and Bangladeshis will never let this English guest leave its place. Ice it, boil it, freeze it or infuse it, tea lovers will keep relishing this drink in every form and shape. On that note,
cha khabe?
Photographs by Tutul Nesar