In the wake of Bollywood, Hollywood and the Netflix trend, much of our local entertainment is not only sidelined but also influenced to the point where understanding our own culture becomes quite a conundrum.
To bring us closer to middle-class struggles in Bangladesh, Abrar Athar, Director of Little Big Films, stitches up the short film, Life in Other Words.  Through the Kabir family, Abrar stresses on issues like the academic pressure that is upon children in our society to the struggles that women in our country face on a daily basis. But once they've put their troubles aside, the Kabir family calms their nerves over the little pleasures of life such as food and cricket. In his characters, Abrar has created an instinctive sense of strength; so at the end of the day, no one's dwelling on their problems.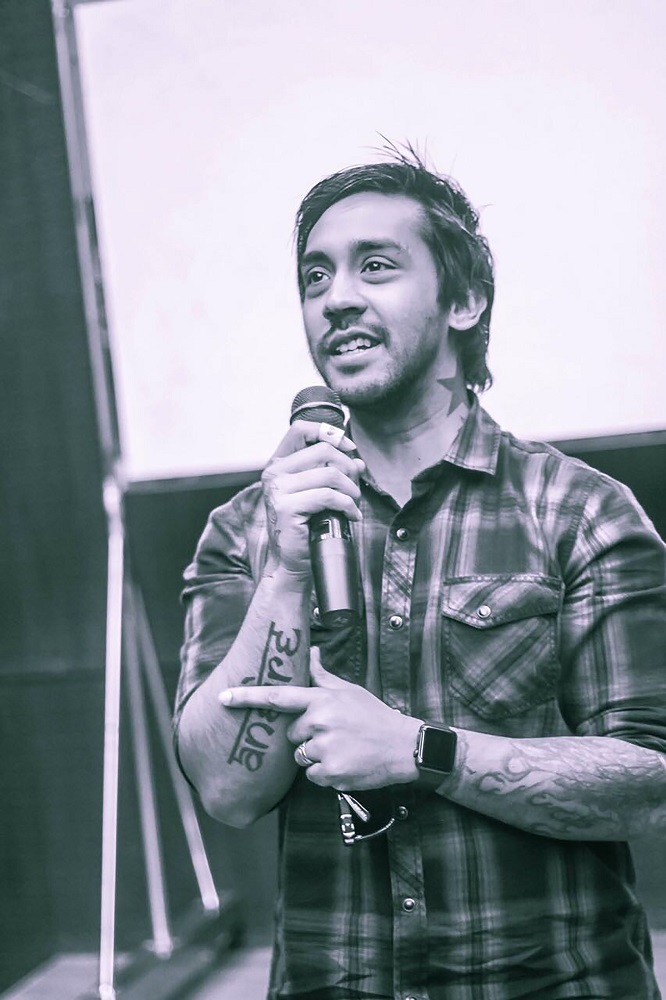 Abrar reckons that much of his vision on filmmaking comes from observing people. "Having lost my father at an early age, I was raised by my mother and grandmother. Growing up, I went through a lot of trials and tribulations during which I came across people from all walks of life. That helped me get out of the bubble I was living in," he shares.
Where inspirations are concerned, Abrar's characters are not far from reality. "Kabir Shaheb is like my father-in-law, as he too came from a big family with a stepmother in it. The daughter, Renu is inspired by a lot of women I know. Through her I wanted to highlight how resilient our women are than what we give them credit for," he elaborates.
The fact that the film mirror's a large part of Abrar's life is what gives it that personal touch. In fact, the last scene, in particular, is reminiscent of his childhood. "Regardless of whether I failed or whether my mother was upset, the ghee in the food made us bond as a family. Despite the pitfalls, the Kabir family also bond over food and that's what moved me the most," he says cheerily.
For Abrar, fleshing out the story was a breeze; but when it came to executing it, he met with quite a few obstacles…which he was able to chuck out eventually! "I normally shoot ads, which are always received positively. However, I had to go the extra mile for this film which a lot of people weren't rooting for. Starting from the Jazz music playing in the background to the English narration, I had to stand my ground for every little detail that I put into it," he claims.
And so, after months of toiling, Life in Other Words is now creating ripples around the globe. The film is to be screened at eminent film festivals like San Jose International Short Film Festival, Bahamas International Film Festival, Around International Film Festival in Paris, Gold Movies Awards in London, Ekadeshma International Short Film Festival as well as other reputed film festivals. Moreover, the film has been awarded the Best Short and Best Screenplay by The Gold Movie Awards and Best Trailer by Around International Film Festival. Even as a debutant director, Abrar believed that this film was going to go places. "I was shattered after being rejected from five festivals. We first got selected in San Jose. Being selected for the Bahamas Film Festival, however, was rather unexpected," he rejoices. To quote Abrar, Life in Other Words was just a test to see if people within and beyond Bangladesh can enjoy it. Moving forward, he wants to make films that are palatable for everybody. "My point of making films is expression but also keeping it thoroughly entertaining," he wraps up.