From an enchanting Venetian rendezvous to being bathed in the picturesque sunset of Carmel-by-the-Sea, California, we've always desired to be swept away by a foreign temptation. For centuries, we have been driven to be explorers and discoverers, paying homage to our conquering ancestors. However, now we strive for peace and a release from domestic responsibilities. We seek to escape from our woes, only to fall into the lap of an alluring destination.
Acknowledging our past conquest also lends to the preservation of forgotten lands here at home. Nurturing the ground we tread on sets precedence on travelling responsibly. Without it, there would be no appreciation of the trek towards serenity at Hum Hum Waterfall or extracting the ancient history trapped within the Autshahi Mughal Mosque. These and much more have been brought to our attention by eager travellers who do not shy away from displaying new discoveries.
Now, more than ever, we are experiencing a savvy group of home-grown travellers who truly see no bounds. Their Instagram feeds have become the envy of their friends' circle, encouraging who are found wanting to actually commit to the act of travelling. This passionate surge has never been so apparent in young professionals of Bangladesh than the frequent involvement of social media. It's become the new trend.
Beit your personal Instagram feed or the Facebook group Travellers of Bangladesh, boasting over 712 thousand members, becoming part of the status quo isn't as difficult as it used to be. With so many budget-friendly packages for local trips and abroad, alienating a certain group of individuals is no longer an issue. This has become a communal experience appealing to the masses. More and more young men and women are no longer sheltered; no longer are they confined within our borders.
Some seek a spiritual solo journey into the hills of Bhutan, while others team together for an unadulterated romp in Bangkok. There are those who pursue a career in travel photography, as others simply want to loosen their grip from the 9-to-5. No matter the economic or social background, this new generation of adventure seekers are mingling with the rest of the world and opening up our own doors to visitors. The curiosity of human nature is sparked by the introduction of experiencing a new culture, learning new languages, indulging in delicious cuisine and simply immersing yourself in the rich history of faraway lands.
Research gathered by Trekksoft backs up the many stats on the booming rise of people who are now frequently taking trips outside their own city. And while Facebook groups like Travellers of Bangladesh are a wonderful source of countless exchanges of stories and budding dialogue like a Tarantino film, other social media platforms are playing a significant role for travellers the past couple of years. In 2014, it was recorded that consumers were 44% more likely to learn about a new travel brand on Twitter than any other network. To top that, 97% of millennials have said they share pictures while travelling, not only on Facebook but on Instagram, Whatsapp, and Snapchat (Frederic Gonzalo, 2016).
The numbers continue to grow, thanks to the new-found trend of travelling from millennials. Older generations may have plenty of disagreements and criticism of this new lot, but we can't blame them for being poor in finance yet rich with time. In a report by Harris on Eventbrite in 2014, it is stated that 78% of millennials would rather invest in a desirable experience or event than to buy a desirable item. Younger travellers aren't as phased by economic problems or political unrest, paving the way for more opportunities abroad. The growing concern now comes from the next generation. Generation Z (born the late 1990s to 2010s) will have slightly different global aspirations, as they watch twice as much video content on mobile devices than any other generation. Alongside their conservative money management, augmented reality and VR devices may cause a slight dent in a travelling experience. But the keyword here is visuals.
This should come as no surprise that visuals play a powerful part in the marketing of tourism. 76% of TripAdvisor users agreed that submitted photos by travellers influenced their decision on booking their next trip. Images that provoke the senses will only increase the willingness of visitors to read the actual content provided for them. As if our friends' photos and videos flooding our social media feeds weren't enough, we can always rely on professionally taken footage. Both professional and Would-Be-YouTubers who vlog their way through various cities only adds to the desired effect. Not only does this serve as a visual delight, it also serves as an inspirational tool.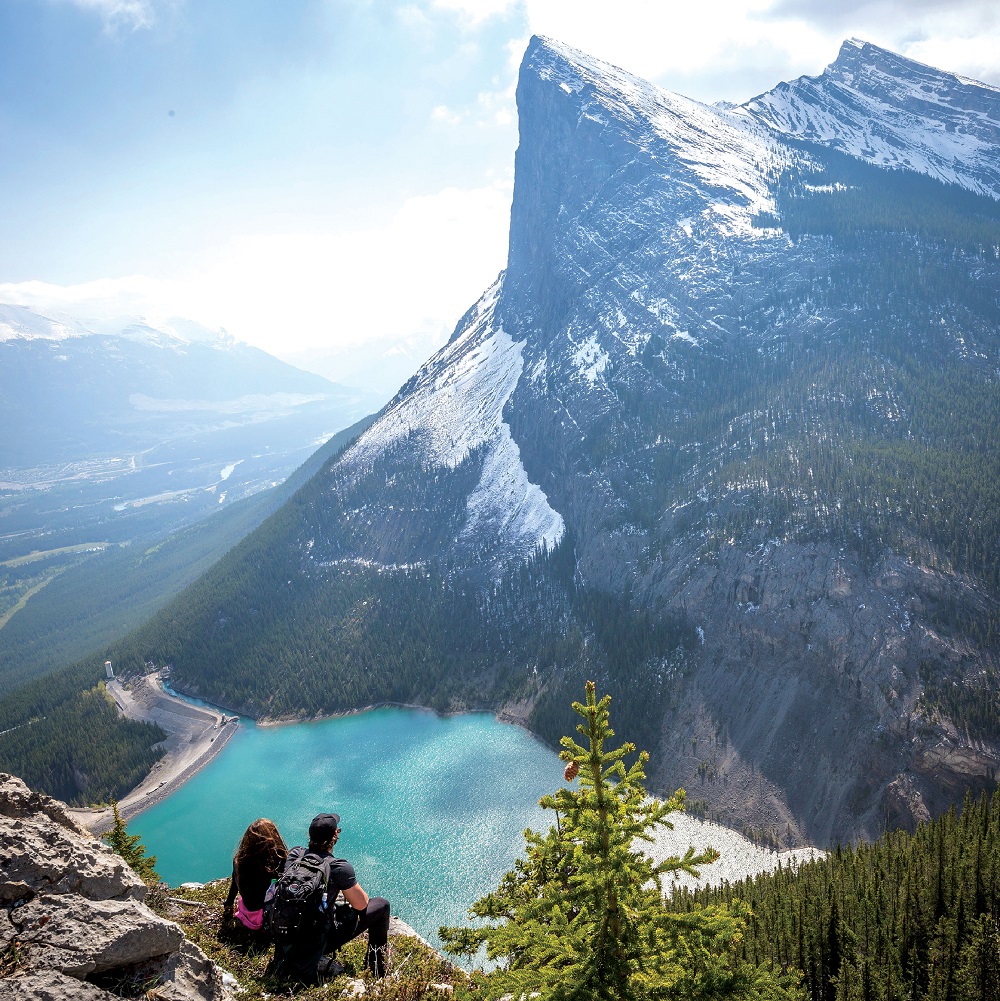 The beauty of travel is not only in what the eyes can see through a lens or display but how the mind, body, and soul are in perfect unison once they find themselves in a land they don't call home. There is no experience as exhilarating as losing oneself on unfamiliar roads surrounded by majestic characteristics. And there is nothing more comforting than warm smiles from curious faces on foreign soil. Whether you are thousands of miles away alongside the coastlines of Maui, Hawaii or sunken in the plush green borders of The Palace in Sylhet, satisfaction is garnered from embracing the moment. Then, of course, posting those moments on social media to invoke pure jealousy, in hopes for others to follow suit.
It matters not how or when you do it, but that you simply do it. Seeing others enjoy themselves in their travels can only encourage us to escape the mundane and an exchange for a more enriched experience.
*Photographs by Irad Mustafa & Raisa Rahim
*Feature Image from unsplash.com