Game of Thrones has some of the most intense characters on TV. This can sometimes make us forget that these actors have a life outside their TV roles. In order to come to terms with the fact that Daenerys and Arya are just regular ladies and that Jon Snow and Daario Naharis are not just warlords, we scoured the internet for the regular photos.
But fear not readers, the stars do not even disappoint in real life. Scroll on for some on-screen to off-screen transformations.
We start off with some of the ladies in the series.
Cersei Lannister (played by Lena Headey)
Lena Headey:
Daenerys Targaryen (played by Emilia Clarke):
Emilia Clarke:
Margaery Tyrell (played by Natalie Dormer)
Arya Stark (played by Maisie Williams)
Now its time for the talented males of the series.
Not to be outdone by the ladies they deserve a spot in this article.
Tyrion Lannister (played by Peter Dinklage)
Varys (played Conleth Hill):
Daario Naharis (played by Michiel Huisman)
Ramsay Bolton (played by Iwan Rheon)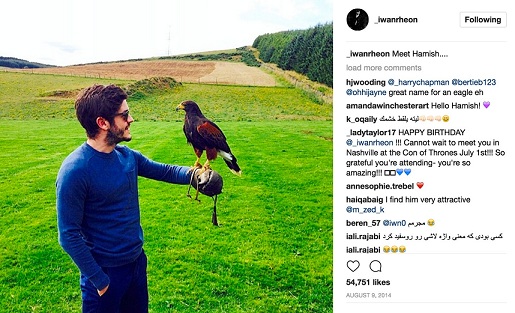 And finally…
Jon Snow (played by Kit Harrington)
Jamie Lannister (played by Nikolaj Coster- Waldau)